The High Court on Thursday declared the four-member consultancy committee appointed for the Delta Life Insurance Company Limited by the Insurance Development & Regulatory Authority (IDRA) illegal.
The High Court bench of Justice Md Mozibur Rahman Miah and Justice Md Kamrul Hossain Mollah delivered the verdict after hearing a writ petition filed challenging the legality of the consultancy committee.
The Insurance Development & Regulatory Authority appointed the committee comprising SM Munir, a senior lawyer of the Supreme Court and also an additional attorney general, Shahidul Haque, former Inspector General of Police, Retired Lieutenant General Abul Hossain and Syed Moazzem Hossain, former Chairman of the Delta Lifer Insurance Company Limited on June 24 in 2021 after appointing an administrator in the company.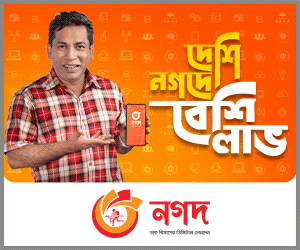 Later Monzurur Rahman, another former Chairman of Delta Life Insurance, filed a writ petition with the High Court challenging the legality of the consultancy committee especially the appointment of Moazzem Hossain in the committee.
Following the writ petition the same High Court bench on July 19 this year issued a ruling upon the respondents to explain why the committee should not be declared illegal. The court also stayed the appointment of Syed Moazzem Hossain in the committee.
After detailed hearing on the ruling, the High Court bench on Thursday (Nov 18) declared the consultancy committee as illegal.
Barrister Mustafizur Rahman Khan and Advocate Sumaiya Ifrit Binte Ahmed appeared in the court on behalf of the writ petitioner, while Deputy Attorney General Nawroz Muhammad Russel Chowdhury represented the state.
Later Mr Mustafizur Rahman Khan said the IDRA has no jurisdiction to appoint any consultant upon any insurance company.
According to an IDRA rule, any entrepreneur/director of an insurer cannot be an adviser of any bank or financial institution. But Syed Moazzem Hossain was appointed as an adviser violating the rules, read the writ petition.