RANGPUR, Nov 26: The tomato growers of Rangpur district are expecting an abundant yield of the vegetable during the current season owing to favourable weather condition.
Visiting some areas of the district it was found that the farmers taking care of their vegetable fields including tomato. Many farmers were found preparing their lands for farming of tomato.
The farmers are showing their interest in farming tomato in recent years on account of good profit, sources said.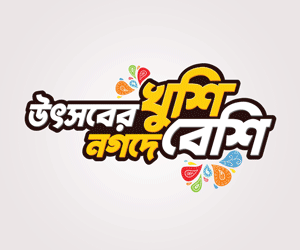 Amirul Islam, a tomato grower of Rupshi village in Mithapukur upazila said he cultivated tomato on one bigha of land this season. Last season he got an excellent yield and earned satisfactory profit from farming of tomato which encouraged him to grow the vegetable on a large scale this season, he also said.
Witnessing his success many farmers of his area and its adjacent areas have also cultivated it on their lands this season, he added.
Ataur, a farmer of Changmari village under Gangachara upazila, said he cultivated tomato on about 40 decimals of land during the current season and is optimistic about achieving a good yield and price of the vegetable. He said in recent times farmers are getting good profit from different varieties of vegetables including tomato which encourage the growers to expand vegetables farming across the region, he added.
The Department of Agriculture Extension (DAE), Rangpur official sources said owing to good profit the farmers of the region are getting interested to cultivate vegetables including tomato. The department has taken various steps including timely supply of necessary agri-inputs to increase production of tomato and other vegetables in the region, sources added.