India has kept Bangladesh on its list of risky countries for transmission of the Omicron variant of coronavirus.
The country released the list on Sunday, keeping nearly a dozen countries, and removing the exemption for vaccinated people. It also released revised travel guidelines to check the spread of the new variant, which was detected in South Africa for the first time.
As per the new guidelines, the UK, entire Europe and 11 countries – Bangladesh, South Africa, Brazil, Botswana, China, Mauritius, New Zealand, Zimbabwe, Singapore, Hong Kong and Israel - are "at-risk".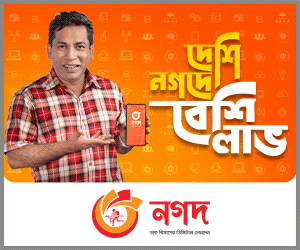 "Passengers travelling from or transiting through 'at-risk' countries will have to undergo RT-PCR test on arrival in India and will be required to wait for the results before leaving the airport or taking a connecting flight," the Hindustan Times said citing the Health Ministry of India.
Travellers who test positive will be taken to a medical facility for isolation, where they will need to stay till they test negative if they indeed are infected by the Omicron variant. If they are infected by any of the other variants, their release will be at the discretion of a doctor based on their condition.
People who test negative after coming from the listed countries will need to stay in home quarantine and take another test on the eighth day. If they are positive, they will need to report to the Covid-19 helpline, the guidelines said.
These travellers will also have to declare their travel history for the last 14 days.