The government has imposed gas rationing for industrial consumers requesting them to cease consuming natural gas for four hours daily from 5pm to 9pm for the next 15 days starting from Tuesday.
Vigilance teams of Petrobangla, the state-run gas distribution company, will monitor the execution of gas rationing, according to a press release issued Monday.
The authorities took the decision to ensure uninterrupted power supply during 'iftar' and 'tarabi' timings during the holy month of Ramadan, said sources.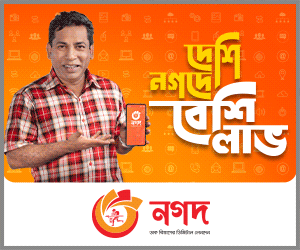 The businessmen, in a meeting with State Minister for the Ministry of Power, Energy and Mineral Resources (MPEMR) Nasrul Hamid at Biddyut Bhaban, have agreed to abide by the gas rationing system.
President of the Federation of Bangladesh Chamber of Commerce and Industry (FBCCI) Md Jashim Uddin, Executive President of Bangladesh Knitwear Manufacturers and Exporters' Association (BKMEA) Mohammad Hatem, President of Bangladesh Textile Mills Association (BTMA) Md M A Khokon, among others, attended the meeting.
Stopping the consumption of natural gas in industries for four hours a day might affect industrial output, industry insiders said.
Currently, the CNG (compressed natural gas) filling stations remain shut for six hours from between 5 pm till 11 pm, daily under the gas rationing system.
The government has imposed the gas rationing to squeeze natural gas supplies to the CNG filling stations and divert natural gas to gas-guzzling power plants.
The MPEMR has projected that electricity demand during peak summer season will be around 15,500 megawatt (MW) and natural gas demand for power plants will be around 1,500 million cubic feet per day (mmcfd).