Police say a man has been killed during a shootout between two groups of drug traffickers in Jashore town.
Law enforcers recovered the body from the town's Shankarpur Bablatala area early on Saturday morning, said Kotwali Police OC Apurbo Hassan.
The deceased, Shahidul Alam Tapan, had been accused in 13 drug, murder and other criminal cases, police said.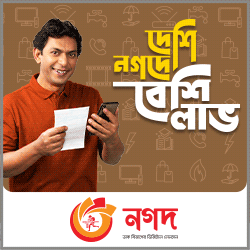 "Police conducted an operation in the area after a gunfight was reported in the spot. The perpetrators fled when the police team arrived. Police then recovered the body of a man. He was taken to Jashore Sadar Hospital, where doctors declared him dead."
"Locals later identified him as notorious drug trafficker Shahidul Islam Tapan. His family came to the hospital and also identified him."
Police say they recovered 5kg of marijuana from the scene, bdnews24 reported.
"Tapan was accused in 13 cases of murder, drug-related offences and other criminal activities."