Speakers at an online discussion in Cox's Bazar have called on international agencies, including the UN, to facilitate Bangla as the official language for the humanitarian and development interventions in Bangladesh.
Locals can hardly participate and understand what is discussed in a meeting while it is conducted in English, they said at the discussion organised by Cox's Bazar CSO NGO Forum (CCNF) recently.
Mr Abu Murshed Chowdhury, co-chair of CCNF, presided over the discussion focusing on special scenario in the district, a press release said on Monday.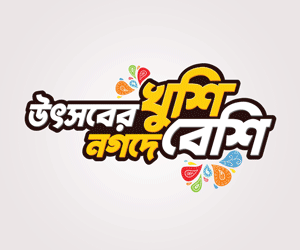 CCNF is part of BDCSO Process, a forum of around 700 national non-government organisations (NGOs) and civil society organisations (CSO).
BDCSO Process has, meanwhile, called for building a local civil society with self dignity while observing the International Mother Language Day, the release adds.
The network organised a series of online discussion in four divisions while CCNF in Cox's Bazar and COAST Foundation held a staff conference as the gathering to Shaheed Minar was restricted due to Covid-19.
BDCSO Process's Chief Moderator Rezaul Karim Chowdhury and COAST Foundation's Director Mustafa Kamal Akanda were present at all the virtual meetings held at the divisional level.
BDCSO Process from now on will observe all the national days and will correlate the spirit of the International Mother Language Day with their organisational motto, Mr Chowdhury said.
This initiative would help the young generation to be patriotic and the local CSO/ NGO more self-esteemed to serve the local people, he added.