Foreign Minister Dr AK Abdul Momen on Monday said BNP Chairperson Khaleda Zia is allowed to fly in any doctor from abroad for her treatment if she wants.
"If they feel that doctors from abroad would be much more helpful for her treatment, of course (it's) most welcome," he told reporters after briefing diplomats at state guesthouse Padma on the current issues including Khaleda's health condition.
The current issues also included UP elections, forthcoming World Peace Conference, Covid-19, Rohingya crisis and recently held COP26, reports UNB.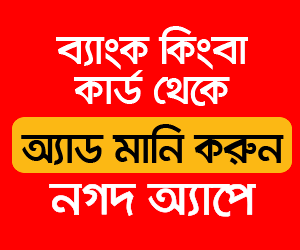 Dr Momen said whatever the former prime minister wants to do, she is free to do and can receive treatment anywhere in the country.
"But if she has to go abroad, then she has to go through the legal process," said the Foreign Minister, adding that the government wants to uphold the rule of law in the country and it wants Khaleda to follow it, too.
Dr Momen said the government has nothing against Khaleda and the law will take care of her as is a prisoner.
Talking about the UP elections, the foreign minister said these have been done in phases and they are very happy that the elections are "inclusive" and the "enthusiasm is very high."
He, however, said the only bad thing is that in some cases, out of enthusiasm, there are a few fatalities. "We don't want to see any single fatality in any election. But I don't know how it can be done."
The Foreign Minister said they ask all the leaders that they should not incite their people in such a way they have to get involved in any violence. "They should stop violence and they should only cast votes. Voters are really great and they never make mistakes."
He said this is an enormous election and thousands of people are casting their votes and the government is committed to a free and fair and transparent election. "The government didn't interfere and intervene. These're free, fair and transparent elections."
Dr Momen said Bangladesh will host the World Peace Conference on December 4-5 where he expects a wider presence of the international community to promote peace in the world. "Peace is essential."
On the Covid situation, the foreign minister said the pandemic is under control in Bangladesh but they are careful about the new South African variant.
The World Health Organization (WHO) has declared a new coronavirus variant to be "of concern" and named it Omicron.
"In terms of Covid, it's under control. But we had to stop all the flights from South Africa to Bangladesh to avoid that particular variant," Dr Momen said.
Talking about the Rohingya crisis and their relocation to Bhasan Char, he said those who have been relocated so far have gone there voluntarily. "We didn't force anybody to go there."
Dr Momen said the ultimate solution is that they must go back to Myanmar.
The government has planned to shift 100,000 Rohingyas to Bhasan Char from Cox's Bazar Rohingya camps.