A Kushtia court on Wednesday sentenced a man to death for killing his wife for dowry in 2006.
The court also fined condemned convict Atier Rahman, son of Shona Sheikh of Sadar upazila, Tk 50,000.
According to the prosecution, Atier Rahman married Shahanara, daughter of Badsha Mia, in 2003 and since then he along with his family members used to torture the victim for dowry.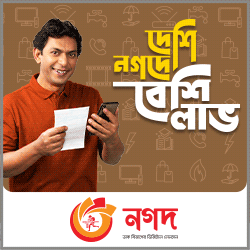 On September 27, 2006, Atier asked Shahanara to bring Tk 50,000 as dowry from her father. When she refused to do that, Atier and his family members beat Shahanara up mercilessly, leaving her dead on the spot.
Maniruzzaman alias Manik, brother of the victim, filed a murder case against four people with Kushtia Model Police Station, says a UNB report.
Later, police pressed charge-sheet accusing four people including Atier.
After examining records and witnesses, Kushtia District and Session Judge Mashier Rahman handed down the verdict and acquitted three others as allegation brought against them could not be proved.