Doctor Md Abdul Gaffar Chowdhury, the civil surgeon of Laxmipur, has been diagnosed with coronavirus.
Besides, 12 more people have tested positive for coronavirus in the last 24-hour.
With these, confirmed cases in the district has reached 609, the civil surgeon's office said Tuesday.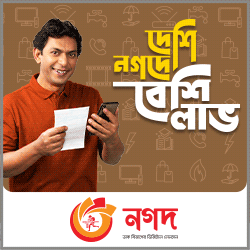 The civil surgeon was admitted to the capital's Anwar Khan Modern Medical College Hospital on Monday morning with fever and cold related issues where he was tested positive in the evening.
A total of 119,198 among 6,44,011 coronavirus tests carried out in Bangladesh have turned out to be positive.
The health authorities have confirmed 3,412 cases after testing 16,292 samples in 24 hours till Tuesday.
Since March 18, the government said 1, 545 people have died of COVID-19, reports UNB.