"We sometimes can't go to the toilet because of our duties. And people don't care about signals and barricades. But any mishap will be on us," says Mohammad Yasin, who stands guard at Khilgaon level crossing in Dhaka.
Many gatemen have spoken to bdnews24.com about their ordeals as the recent deadly train-microbus collision in Chattogram's Mirsharai has put the spotlight on their job responsibilities once again.
Two people are employed on a temporary basis to man the level crossing in Mirsharai's Khoiyachhara, where the accident occurred on Jul 29. It means one signalman has to work 12 hours a day there.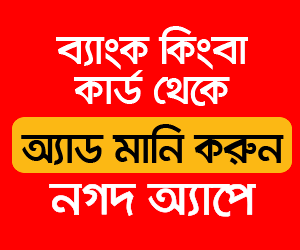 Police have arrested the gateman who was on duty at the time of the accident as conflicting statements about his presence during the tragedy emerged, reports bdnews24.com.
Md Nurnabi, a gateman at Dhaka's Khilgaon level crossing, has been keeping watch on the railway tracks and the boom barrier switch for up to 12 hours a day for the last four years.
His leave requests for emergencies are mostly turned down but Nurnabi managed to convince his superiors to let him visit home to meet his newborn back in his hometown Narayanganj.
"The lack of manpower at level crossings put a lot of pressure on us. Getting a leave is a huge deal for us. People travel home during Eid and we keep doing our work. In fact, the workload during Eid is much higher," he said.
The salary he gets is barely enough to support his family of six.
"How can I pay my rent or bills? [My salary is] Tk 14,000 and getting it after months makes it tough for me to sustain my family," said Mohammad Rayhan, who works at a level crossing in Chattogram's Patia. "We often get our salaries two months at a time, sometimes it's three-four months. How am I supposed to eat if I don't get my salary on time even after working 12-14 hours a day?"
Level crossing tragedies heighten ordeals of unnoticeable signalmen
Manik Mia, who is stationed at Gaibandha town's level crossing No. 2, said he and one other gateman split up a day's duty there - 12 hours each. They receive a monthly salary of Tk 14,450 each.
"I can't support my family with this salary. On top of that, the payment is not regular. Nationalise our jobs fast."
The job promises three festival allowances a year, but he did not get his festival bonus for Eid-ul-Azha.
His colleague, Abu Nayeem Chowdhury said discussions about nationalising their jobs have met no end.
WHOSE NEGLIGENCE?
Toiling in an economic crisis even after working tremendously hard, the signalmen refuted claims that level crossing mishaps occur due to their negligence.
They said that boom barrier-keepers might be to blame in one or two cases but at every level crossing, motorcyclists and microbus passengers lift the barricades themselves or squeeze below the barriers, ignoring the onrushing train. And that is the key reason behind the rising accidents.
According to a study by BUET's Accident Research Institute, as many as 105 people lost their lives in 99 accidents on the railways in 2021, and 18 of these mishaps occurred at level crossings with a death toll of 22.
Bangladesh Railway counted 227 deaths on the tracks from 2014 to June 2022, of which 191 occurred at level crossings. The government has revamped 702 level crossings in two projects since 2015 by temporarily appointing around 1,500 signalmen on a monthly salary of Tk 14,450.
Those who work on a permanent basis receive a higher salary but have similar complaints.
Saleh Ahmed has been performing duties as a lead gatekeeper for 14 years at Malibagh level crossing.
"We bring down the barricades on time but all people think about is how to cross under it. Motorcyclists are the biggest trouble as they do not care about the barricades," he said.
He asked the bdnews24.com reporter to wait and see what happens when a train arrives. After he lowered the barrier, some people completely ignored it even after hearing the train's whistle.
Sohanur Rahman Sajal, another signalman at the level crossing, said: "People don't care about the barricades coming down, that's one thing. On top of that, one of the boom barriers is almost out of order. It doesn't come down on time. We've notified the authorities repeatedly but they paid no heed to it."
The condition of Mohakhali level crossing was quite identical. Abul Kalam, the gateman there, said: "This happens every day. The people of the country don't follow the rules. Sometimes people try to jump off at the level crossing from the express trains. If something happens to them, we will be the ones facing the blame."
Patia gateman Rayhan said: "Local leaders often create trouble for us. They arrive with motorcycles and threaten us if we block their path."
The Railways Act 1890 prohibits people from coming within 10 feet of the tracks on either side and has provisions for arrest if anyone enters the zone. Section 128 of the law mandates a maximum of two years in jail for anyone who obstructs or tries to obstruct the path of a train.
'NO BREAK'
Signalmen have a compartment to be stationed but it lacks any sanitation facilities. In case they need to go to the toilet, they have to walk to other locations and risk keeping the level crossing unattended.
According to official data, 564 gatemen are employed at 1,468 authorised level crossings in the country, meaning 904 level crossings are unmanned.
There are another 1,321 unofficial level crossings run by local governments and the Roads and Highways Department.
This means around 82 percent of the country's 2,789 level crossings are unguarded. Even after being attended, crashes occur at the remaining 18 percent of them, often causing nationwide uproars.
Last month's Khoiyacchara tragedy killed 11 teachers and students who were on a trip to Mirsharai from R&G Coaching Centre in Chattogram's Hathazari.
Onlookers blamed Saddam Hossain, the gateman on duty, for neglecting his duty, saying he left the place to say his prayers. He refuted the allegation and said the microbus passengers lifted the barricade themselves and got on the tracks.
Railway authorities said if a road is established across a railway track within 10 years since it became operational, the railway authorities will be responsible for ensuring safety. But after the first decade, the railway authorities only have to be informed about the road.
Dhirendra Nath Mazumder, director-general of the Bangladesh Railway, said: "We've employed almost 2,000 gatemen under the project. Taking into account the number of level crossings we have, the project will run out of money paying the salaries of gatemen if we man all the level crossings."
"And we are a government organisation where the recruitment process is not quite easy."
"We are giving them what was allocated for them in the project and we've taken steps for those who are serving on a temporary basis. We've written to the Prime Minister's Office."
WHAT EXPERTS SAY
Prof Md Hadiuzzaman, director of BUET's Accident Research Institute, thinks only collective willingness and awareness can reduce the number of deaths and mishaps at level crossings.
He advised short-term and long-term initiatives. "To reduce risks immediately, six speed bumps, three on each side of the crossings, have to be raised. At the same time, flashing lights indicating a train's arrival and bells that can generate sounds at 100db have to be installed at every crossing."
Hadiuzzaman, a professor of BUET's Department of Civil Engineering, mentioned measures like setting up different types of mirrors on each side of the crossings in a way that will allow drivers to see the onrushing train. He also advised permanently dismantling any illegal establishments around level crossings.
"Any system that is controlled by humans is vulnerable to errors. So we will have to gradually make the level crossings automated."
However, he clarified that regardless of automation, viewing facilities and other risk-reducing measures, vehicle drivers must remain vigilant and watch out for trains at the level crossings all the time, he said.
Director General Dhirendra Nath said railway authorities would be responsible for safety measures if a track was laid on an existing road. "But if a road is established on a rail track, the organisation constructing the road will have to make sure that the crossing is guarded, even if it is an underpass or an overpass."
He said they often demolish illegal structures along the tracks, but encroachers rebuild them again.
He said gatemen are trained on what to do in case a vehicle gets stuck on the tracks when no trains are coming or how the barriers must be lowered to halt traffic.
He said the railway authorities put up bells in quiet level crossings. "But it is tough to hear the sounds of those ringing in the midst of the noise pollution buses, trucks, motorcycles and other vehicles generate altogether."