Seventeen people, including five women, were killed in a lightning strike at Telikharighat in Shibganj Upazila of Chapainawabganj district on Wednesday.
The deceased could not yet be identified.
Chapainawabganj's Shibganj Upazila Nirbahi Officer (UNO) Shakib Al Rabbi said the lightning struck a group of people when they had taken shelter under a shed during rains around 12 pm, killing 17 of them, according to UNB and bdnews24.com.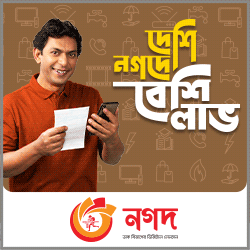 They met the tragic end of their lives while heading towards Paka union to attend a wedding ceremony from Alamnagar in Narayanpur, said Union Parishad Chairman Jalaluddin.
"The deaths of 17 people by lightning are confirmed. Several others were injured in the incident."
"We have recovered 16 bodies and sent them to Chapainawabganj Sadar Hospital. Another 14 people who were injured in the incident have been taken to the hospital," Fire Service official Meherul Islam said.