A tribunal in Tangail on Tuesday convicted a man and sentenced him to life term imprisonment for violating a woman in 2010.
The convict Abdul Jalil, son of Idris Ali of Ghatail upazila, was tried in absentia.
According to the prosecution, Jalil built physical relation with the victim promising to marry her on January 1, 2010. When the woman became pregnant, he refused to marry her.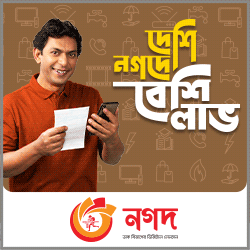 Later, the victim filed a case with Tangail Women and Children Repression Prevention Tribunal.
Meanwhile, the woman gave birth to a baby girl, UNB reports.
After examining records and witnesses, Judge Khaleda Yeasmin handed down the verdict and asked the convict to bear all the expenses of the girl.