CHANDPUR, June 22: Lack of saplings of various plants is disappointing the tree and flower lovers of Chandpur.
Manpower shortage has been hampering the normal activities in Hajiganj, Shahrasti and Kochua Upazila forest offices. For about four years, there are no Upazila forest officers in Hajiganj, Shahrasti and Kochua Upazila Units of forest offices.
The officer-in-charge of Chandpur District Forest Office Md Tajul Islam has told the FE that as there are no UZ-level forest officers for about four years in these Upazilas, the official and afforestation activities there are beingseriously hampered.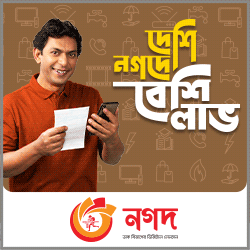 In the absence of officials, being the district officer -in- charge, he himself has to discharge their responsibilities as additional duties. That's why he can't give full time and concentration on discharging his own duties in the district office.
He said under the currenttree plantation programme, a total of 75 thousand saplings of fruits , wood and medicinal trees have been allocated by the government for the eight Upazilas of the district. Of them , 30 thousand saplings are for Chandpur Sadar, 20 thousand for Hajiganj, eight thousand for Shahrasti, five thousand each for Kochua and Faridganj, four thousand for Matlab Dakhshin, two thousand for Haimchar and one thousand for Matlab Uttar Upazilas.
According to the forest officer, the wood saplings are mahogany, akashmoni, orjun, segun, belzium.
Fruit saplings - guava, jackfruit, lotkon, bell , blackberry are available.
Medicinal saplings Hortoki, Bohera and Neem are available here. Each sapling sells at Tk 9.00 only.
Besides, additional ten thousand saplings have been allocated for afforestation works on the slopes of Chandpur -Cumilla Regional Highway, beginning from Jogotpur area up to Mowtabari area in Shahrasti Upazila. At the end of the current month, these saplings viz Mehegoni, Orjun, Bohera, Akashmoni, etc will be planted here, headded.
Locals - Abdul Khalek(60) and Mohammad Abdullah(30) have told the FE that many interested people including sapling traders are seen to buy these saplings. But many tree and flower lovers are to go back disappointed for want of saplings of fruit trees like - coconut, palm ( to get rid of lightning strikes), mango, sagor banana, litchi, apple, orange, Kazi guava, jambura, kamranga, deuwa, betuin, nuinna, etc. as saplings of these plants are not at all available here.
Many wood saplings like Shil Koroi, shishu, chambol, gamari are not available here.
Talking about these saplings, Tajul Islam said, "We can't go beyond government rule.'' Regarding planting saplings of palm trees and planting saplings on the slopes of the Upazila to district link roads, Tajul Islam repeated the same answer.
In the privatenurseries,raised in recent years,all types of saplings are available, although prices are high and they are big in size. So, fruits and flower lovers rather prefer those.
While visiting Chandpur Forest Office in the Kholishadhuli area recently this correspondent saw that the office has a big area (1.61 acres) for nursery beds.
A big part of the officeis seen lying fallow creating jungle and haunting place for reptiles.
Agri expert Naresh Chandra Das said,"We are yet to start the work on palm trees this year. Last year, he said many palm trees were planted beside the highways and Upazila link roads in many places in the district.