A leader of Kuwait unit of Awami League was hacked to death by miscreants at Zindabazar in the Sylhet city on Friday night.
The deceased was identified as SM Abdul Ahad, 40, son of Haji Nur Miah of Munshibazar Karimpur Medeni Mahal in Rajnagar upazila of Moulvibazar district and organising secretary of Kuwait unit of Awami League.
He came to Sylhet from Moulvibazar on Thursday to attend a party programme.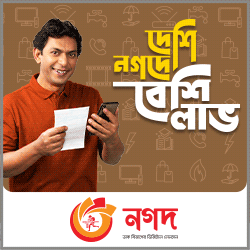 Quoting witnesses, Sub-Inspector Faruk Ahmed, in-charge of MAG Osmani Medical College Hospital police camp, said a gang of miscreants attacked Ahad in front of City Market around 10:30pm and hacked him indiscriminately, leaving him critically injured.
He was taken to the hospital where he was declared dead around 11:15pm, reports UNB.
Mosharraf Hossain, Officer-in-Charge of Kotwali Police Station, said a team of police visited the spot and they are investigating the incident.