A motorcyclist was gunned down by miscreants at Jugidanga area on Khulna-Mongla highway on Friday night.
The victim was identified as Hasan Sheikh, 35, son of Jahangir Sheikh of Bagmara village in Rupsa upazila of Khulna district. He used to carry passengers in his bike.
Pankaj Chandra Roy, Superintendent of Begerhat Police, said a businessman, Pradip Saha, owner of 'M Dewan Store' of Kalibari area of Khulna city, along with his associate Rafiq came to Bagerhat to collect money of his business establishment riding Hasan's bike.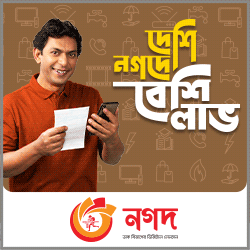 While they were returning to Khulna around 8:45pm, a gang of miscreants attacked them and opened fire, leaving Hasan dead on the spot and two others injured, UNB reported citing the official.
The injured were admitted to Khulna Medical College Hospital.
Police suspected that miscreants attacked them to snatch money.