Bangladesh has stepped down further in mobile internet speed, securing 135th position out of 137 countries in the world.
Bangladesh is only ahead of Afghanistan and Venezuela in the list, according to Ookla, a global platform that measures internet speed.
Ookla disclosed the latest list of countries of mobile internet speed in June this year, like every month.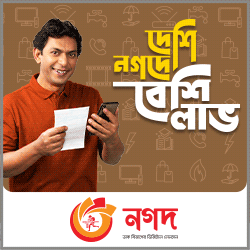 It said the download speed of mobile internet in Bangladesh is 12.46 Mbps and upload speed is 7.96 Mbps, which is even much lower than the government asked to provide.
Bangladesh stepped down further in June in comparison to May and its average internet speed has also slowed slightly, Ookla added.
According to the Bangladesh Telecommunication Regulatory Commission, the number of mobile internet users in the country stood at 107.5 million as of May 2021.
The United Arab Emirates has the fastest internet in the world and its download speed is more than 193 Mbps. South Korea, Qatar, Norway and Cyprus were among the top five mobile speed provider countries.
According to a BTRC study, users in Dhaka are getting internet with 3 to 6 Mbps speed in their 4G mobile phones whereas the BTRC standard requires to provide at least 7Mbps internet speed.
Bangladesh ranked 98th among 181 countries in terms of broadband internet speed with further lagged two steps than the previous year. The Broadband download speed in the country, however, remains 38 Mbps while the upload speed remains about 37 Mbps.