More development projects planned to support trade, investment: Official document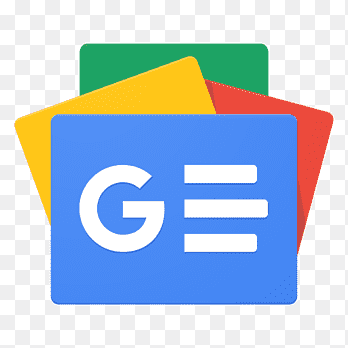 For all latest news, follow The Financial Express Google News channel.
With a view to building better transport and road infrastructure that would support industry and trade in the country, the government is working on the construction of more elevated expressways and large bridges integrating existing bridges, flyovers, highways and tunnels.
While economists say the construction of the 6.51-kilometre Padma Bridge at an estimated cost of $3.6 billion would benefit the country's $500 billion economy, the government's policymakers are now keen to move ahead with more infrastructure projects that would consolidate the country's ability to embrace both domestic and foreign investment more.
The policymakers say they are inspired by Prime Minister Sheikh Hasina's courage and leadership that helped the nation overcome all the challenges to build the Padma Bridge with its own funds. The bridge's opening in June has connected the country's second-largest Mongla Seaport to make it a vibrant hub for exports and imports while at least 21 districts in the southern and southwestern regions have been networked with Dhaka.
According to an official document seen by UNB, authorities are pushing hard to complete the ongoing projects while taking up new schemes are also being considered.
The document says the construction of the 3.32-kilometre Bangabandhu Shiekh Mujibur Rahman Tunnel under the Karnaphuli River is about to be completed and the tunnel is expected to be opened by December 2022.
In addition, the construction of a 46.73-kilometre Elevated Expressway from Hazrat Shahjalal International Airport to Kutubkhali on the Dhaka-Chittagong Highway is in progress.
About 78.94 per cent construction work of the first part (Airport-Banani) has already been completed. The document says that the physical progress of the entire project is 43.60 per cent.
On the other hand, 69 per cent of the construction of 20-kilometre Bus Rapid Transit (BRT) lane from Gazipur to Hazrat Shahjalal International Airport has been completed while the work on the Airport to Mohakhali is progressing.
Land acquisition for 24-kilometre Dhaka-Ashulia Elevated Expressway project from Hazrat Shahjalal International Airport to Savar EPZ via Ashulia is underway, it says.
Besides, a feasibility study for the construction of a bridge over Meghna river on Bhulta-Araihazar- Bancharampur road, construction of Kalabadar and Tetulia bridges on Barisal-Bhola road, a two-storey road from Mithamoin Cantonment to Marichkhali in Karimganj upazila of Kishoreganj district are underway.
Moreover, a feasibility study for the construction of a tunnel under the Jamuna river is going on.
The document says that the government has adopted a time-bound Action Plan to build an integrated metro-rail system of 129.901-kilometre (68.729-kilometre long elevated and 61.172-kilometre long underground) with 105 stations (52 surface and 53 underground) under the Dhaka Mass Transit Company Limited (DMTCL), comprising six metro rail lines to reduce traffic congestion and improve the environment of the Dhaka Metropolitan City and surrounding areas by 2030.
Following this action plan, the construction of the first ever metro rail system from Uttara 3rd phase to Motijheel, which will be 20.10-kilometre long with 16 stations, is at the final stage.
In the meantime, Metrorail has completed its trial run from Uttara 3rd phase station to Agargaon successfully. This part is set to be launched for commercial use by December 2022.
The remaining part from Agargaon to Motijheel is expected to go into commercial operation by December 2023. Later, it will be extended by 1.16 kilometres from Motijheel to Kamlapur.
Besides, detailed design works of Southern Route of MRT Line-5 and Northern Route of MRT Line-1 are about to be completed.
According to the document, the government has also taken up a plan to introduce MRT system in Chattogram city.
In the last 13 years, the government has implemented 357 road development projects and taken up 448 new projects. At the same time, 173.20 kilometres of National Highways have been upgraded to 4-lane or above.
Work is also underway to upgrade 914.84 kilometres of highway to 4 lanes or above, it added,
Recently, construction of the Dhaka-Bhanga Expressway and the Gazipur- Tangail 6-lane road has been completed and opened to traffic.
Besides, work for upgradation of the Elenga-Hatikumrul-Rangpur highway and Chattagram-Cox's Bazar highway to 4 lanes are almost completed.
Construction work has also begun to upgrade the Dhaka-Sylhet highway to 4 lanes. At present, 26 projects under the Road Transport and Highways Division are being implemented.