Finance Minister Abul Maal Abdul Muhith has said there is a buffer stock of food in the country as the government has stocked enough food in the warehouses.
"There is nothing to be worried over food as the government has already imported extra food to meet the growing demand," he said.
The minister was addressing a function on the "National Food Safety Day" at Osmani Memorial Auditorium in Dhaka on Friday.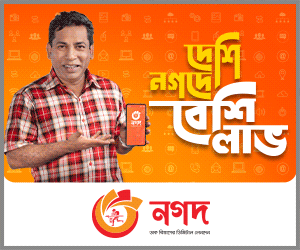 The finance minister said Bangladesh has attained self-sufficiency in food production as the country is now capable to export rice.
"Wheat production is very low than our needs. If we can properly utilise food diversification, then we will become in true sense of self-sufficiency in food production," he added.
Muhith said all will have to be more cautious about safety of food as there are some enemies of food, like Piranha fish, a cannibal fish, of Brazil.
According to BSS, Agriculture Minister Begum Matia Chowdhury, Food Minister Advocate M Qamrul Islam also attended the function.
Secretary In-Charge of Food Ministry Shahabuddin Ahmed presided over the function while Chairman of Bangladesh Food Safety Authority Mohammad Mahfuzul Hoque gave the welcome speech.