The government will impose within a couple of days a set of restrictions across the country to prevent further spreading of coronavirus, including new variant Omicron.
Health minister Zahid Maleque disclosed this while talking to the media at a winter cloth distribution programme in Manikganj on Saturday.
Prime Minister Sheikh Hasina has already approved the recommendations made by the National Technical Advisory Committee on Covid-19 (NTAC), he said.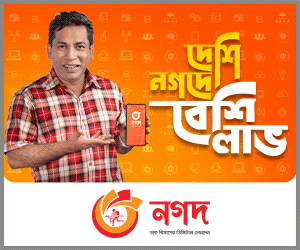 Under the new phase of restrictions, he said, the shopping malls, shops and markets will have to close down by 8:00pm instead of existing 10:00pm while public transports like bus, train and launch will operate with half of their capacities.
Mr. Maleque said the schools will continue the educational activities strictly following the hygiene rules and Covid-19 health protocols.
"If the infection continues ballooning, they (government) will later take further decisions considering the emerging situation," he said.
He also called upon all to wear masks while moving outdoors to avert a financial penalty to be imposed by the mobile courts of local administration.
Meanwhile, the infection rate continued to rise as Bangladesh reported one more death along with 1,116 new cases in the last 24 hours until Saturday morning.
With the detection of the new cases after testing 19,838 samples from 852 labs across the country, the daily test positivity rate jumped to 5.79 per cent from Friday's 5.67 per cent.
According to the Director General of Health Service (DGHS) data on coronavirus, the positivity rate is the highest in more than three months.
With the latest data, the entire tally of coronavirus-related fatalities rose to 28,099 while the total caseload stood at 1,592,209.
During the same period, the health authorities also reported that 154 patients recovered from Covid-19 across the country. It took the total number of recoveries to 1,550,688.
In the wake of the continuous rise in infections, the NTAC earlier on Friday put forward four recommendations like suspension of social gatherings like weddings, religious and political rallies, intensifying vaccination campaigns and screening, isolation and quarantine facilities at the entry points of the country.
It also suggested enhancing healthcare facilities as far as hospital beds, ICUs and Oxygen supplies are concerned.