Nine people in Gazipur have got death penalty on Wednesday in a case filed over a murder of college student seven years ago.
Gazipur Additional District and Sessions Judge MD Fazle Elahi Bhuiya convicted all of the nine suspects and ordered death sentences.
The court also fined the convicts Tk 10,000 each.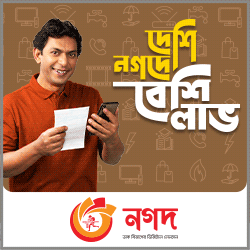 Besides, the court sentenced the convicts to six months and two years imprisonment under two sections of the case and fined them Tk 1,000 and 2,000 each respectively.
Five of the convicts were in dock when the court announced the verdict while others convicts were on the run, report agencies.
According to case details, Kaisar, a friend of victim Shahadat Hossain Shohag, a 3rd year honours student of Bhawal Badre Alam Government College and son of Abul Hashem Sufi, called Shohag to Rajbari field to settle a dispute on January 8, 2010.
When Shohagh along with his friend Nahid went to the field, the convicts locked into an altercation with them over the issue.
At one stage, they stabbed Shohagh indiscriminately, leaving him critically injured. He was taken to a local hospital where doctors declared him dead.
Victim's father filed a case with Joydebpur Police Station.