Indian High Commissioner to Bangladesh Vikram Kumar Doraiswami said on Tuesday that the legal process has to be completed before the extradition of fugitive Bangladeshi businessman PK Halder from India.
While responding to questions from reporters after a meeting at the Ministry of Foreign Affairs, Doraiswami said it is a process and it is not like exchanging Christmas cards, reports UNB.
"These are things done through the legal process. Let that happen slowly," he said, adding that they are working with the Bangladesh government.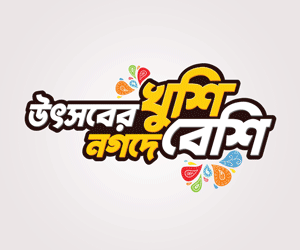 He said there will be a response from their side at some point in time based on the information they are provided with.
Earlier, the high commissioner had a meeting with Foreign Secretary Masud Bin Momen and discussed cooperation in bilateral and multilateral domains.
During his meeting, Mr Masud raised the issue and sought India's support for sending back PK Halder to Bangladesh.
He said the envoy assured him of their full cooperation in the matter.
On Monday, Foreign Minister AK Abdul Momen said the government would do everything necessary as per the "set procedures" regarding fugitive PK Halder who has been arrested in West Bengal.
"We have set procedures. We will work accordingly. We will do everything whatever is necessary," he told reporters, noting that his ministry is yet to receive any information officially from the Indian government regarding Halder's arrest.
Momen said India will first let them (Bangladesh) know that he is arrested in India and he may be punished there.
Responding to a question, he said top Ulfa leader Anup Chetia was handed over to India after trial and punishment in Bangladesh. "Same procedures are likely to follow but I don't know. Probably, the Ministry of Law knows better."
In November 2005, Bangladesh handed over Chetia to India 18 years after his arrest in Dhaka for trespassing.
Chetia, a founding member of one of India's top insurgent groups United Liberation Front of Asom (Ulfa), had been in prison since his arrest in Mohammadpur on December 21, 1997 and he was released after completion of his jail term.
"We have a good intention (to get PK Halder back)," Momen said, hoping that India will listen to Bangladesh's request on a priority basis as the two countries are passing a golden era in their relations.
Referring to the warm friendly ties with Bangladesh
Doraiswami
said mutual cooperation to prevent cross border crime is a common phenomenon for both the countries.
He said that he met the FS to extend an invitation to the foreign minister to the JCC meeting between the two countries which will be held at the end of this month.
Bangladesh foreign secretary also said that the foreign minister-level meeting will be of both the countries will be held on May 30 in Delhi.
PK Halder, who was on the run facing charges of money laundering since 2019, was arrested by the Indian Directorate of Enforcement.