A suspected militant was arrested at Gulshan in Dhaka in connection with the 'possible militant attack' from a 'hideout' at a hotel in Panthapath on August 15
A special team of different law enforcement agencies arrested the suspect, Tanvir Yeasin Karim alias Hitman alias Jin (32), in a joint drive on Sunday.
The team was made comprising members of Counter Terrorism and Transnational Crime (CTTC) unit of Dhaka Metropolitan Police (DMP), Lawful Interception Cell (LIC) branch of Police Headquarters, Special Branch (SB) and Bogra District Police.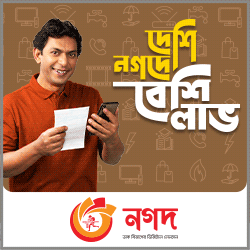 They jointly conducted a drive around 9:30 pm at Azad Mosque area of Gulshan and arrested Tanvir Yeasin Karim.
Earlier on August 15, police conducted an anti-militant drive "August Bite" at hotel Olio International in Panthapath area.
This drive prevented a possible attack on those marching towards Dhanmondi road No 32, marking the Mourning Day.
Saiful Islam, son of Abul Khayer of Dumuria upazila in Khulna, was killed in the drive.
According to UNB, a case was filed in the connection on August 16.
According to the investigation report of this case, Tanvir Yeasin Karin and fugitive Akram Hossain Khan Niloy are the mastermind and fund provider.
Both of them are top leaders of banned Islamic militant outfit "Neo-JMB".