Police on Sunday arrested eight people in a case filed over carrying out attack and vandalism at a house of a religious minority member at Gilapol village of Sharsha Upazila in Jashore.
A gang of miscreants namely Milon Bahini demanded extortion from Solmon Das, son of Juran Das of Gilapol village, said Aynal Haque, chairman of Ulashi Union Parishad.
The gang members, carrying sharp weapons, attacked Solmon's house on Saturday night and vandalised all of the furniture, beat up women members of the family and looted large amount of cash, gold jewellery and cell phones from there as he failed to provide the extortion money, reports UNB.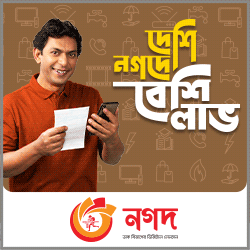 The members of Milon Bahini also threatened the family not to inform law enforcers regarding the attack.
Later on Sunday morning, a case was filed accusing 17 people with Sharsha Police Station, said M Moshiar Rahman, officer-in-charge of the police station.