Police arrested regional organiser of militant outfit Neo-JMB in a drive at an alleged terror den in Jessore on Monday night.
The law enforcers also recovered huge stash of arms and ammunitions from the 'den' located at Pagladah Malopara area of the district town last night.
Superintendent of District Police Anisur Rahman addressed the media after ending security operation on Monday night.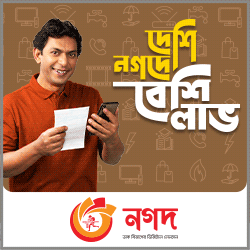 A team of police carried out the raid on a house in the area according to a secret tip-off about the presence of militant inside and arrested its owner Mozaffar Hossain, he said.
Police recovered one 9mm pistol, 5- kg acid, 4 bullets, 50 grenades body, 50 grenades switch, 57 grenades circuit, three magazines, 25 packets of explosive gel and huge amount of grenade-making materials from the house during the drive, reports a local media quoting by SP Anisur Rahman.
Mozaffar Hossain (40) was a homeopathy doctor and imam of the mosque at MM College, said Moniruzzaman, assistant inspector general of police.