Police arrested two alleged muggers from Shahbagh area of the city early Wednesday.
The arrestees are Kabir Hossain Sarker, 38, and Salman Bhuiyan alias Jasim, 35.
A team of Shahbagh Police Station set up a checkpost on the main road near the Shishu Park around 1:30 am as they had information that two snatchers on a motorbike were heading towards Shahbagh from Matsya Bhaban, said Deputy Commissioner (Media) of Dhaka Metropolitan Police Masudur Rahman.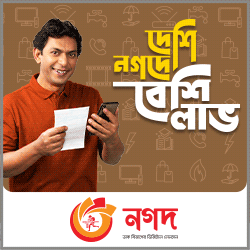 Sensing danger, the two hoodlums -- one carrying a toy pistol while other a machete -- swooped on the law enforcers. Police also fired six rounds of bullets in self-defence that left the two muggers injured, reports UNB.
The law enforcers arrested them after the fell onto the ground and sent them to Dhaka Medical College Hospital for treatment under police custody.