Police Bureau of Investigation (PBI) on Saturday arrested the helper of a bus for allegedly pushing a young man to death from the moving bus following an altercation in City Gate area of the port city on August 27.
Acting on a tip-off, the law enforcers arrested Md Manik Sarkar, 32, from his house in Ramgati upazila in Laxmipur district, said PBI Additional Superintendent Md Moin Uddin.
According to the confession of the detainee, police were conducting raids to arrest the bus driver, he said, reports UNB.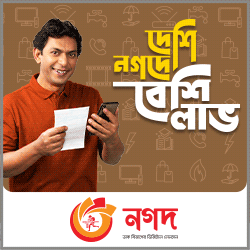 Earlier on August 17, Rezaul Karim Rony, 35, had an altercation with the helper of the bus which runs from New Market to Bhatiari in the port city.
At one stage, the helper pushed Rony out of the bus around 3:30 pm, leaving him dead on the spot.
Following it, victim's uncle filed a case withAkbarShah Police Station.