Police arrested son of Dhaka North City Corporation (DNCC) Panel Mayor Jamal Mostafa and two of his associates along with 115 pieces of yaba tablets from Mirpur area on early Thursday.
However, Jamal Mostafa alleged that his son was arrested as part of pre-planned conspiracy to tarnish his political image, reports UNB.
The arrestees are-Jamal's son Rafiqul Islam Rubel, his friend Awlad and a woman, Tanjila Islam Seema.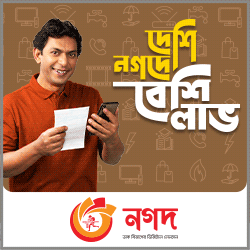 Based on secret information, a team from Pallabi police station led by sub inspector Sultan raided a flat at Block-D of Mirpur Section-10 after midnight and arrested the trio from the flat along with the seized yaba tablets, said Officer-in-charge of Pallabi Police station Rafiqul Islam.
A case was filed with the police station under Narcotics Control Act in this connection.
Police produced the trio before a CMM court seeking a 5-day remand for interrogation but the court ordered to send them jail rejecting the remand prayer, the OC Pallabi said.
Contacted, DNCC Panel Mayor Jamal Mostafa claimed a vested quarter is involved behind the incident of his son's arrest.
"I am always against drug trading. I pursued Kafrul thana police to arrest Seema around one year ago. That time she threatened me to take revenge for it" said Jamal Mostafa.
"Awlad called out my son from my house and took him to that flat, from where they got arrested on Wednesday night," he said.
Though the place is under jurisdiction of Mirpur police station, Pallabi thana police arrested them, he added.