Police, in special drives arrested 49 people including two activists of BNP and an activist of Jamaat-E-Islami from eight upazilas of Satkhira district in last 12-hour ending at 8:00 am Wednesday.
Police also recovered 13 bottles of Phensidyl, 20 pieces of Yaba tablets, 100 grams of Marijuana and a country-made revolver during the drives.
Sources with the district police said they were picked up from different areas of the district.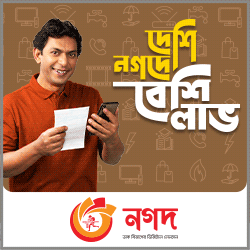 During the drives, Satkhira Sadar police arrested 16 including an activist of Jamaat-E-Islami and recovered 13 bottles of Phensidyl and 20 pieces of Yaba tablets in an abandoned state, Kalaroa Thana police arrested an activist of BNP, Tala Thana police arrested four, Kaliganj Thana police arrested seven, Shyamnagar Thana police arrested nine, Assasuni Thana police arrested six, Patkelghata Thana police arrested three and recovered 100 grams of Cannabis and Debhata Thana police arrested three including an activist of BNP and recovered one country-made revolver in an abandoned condition, reports BSS.
The arrestees are accused in several cases, including charges of subversive activities, filed with different police stations in the district.
The arrestees were then sent to jail.