A municipal councillor who went missing in Brahmanbaria on Friday has been rescued.
Police say they found Jakiganj Municipality councillor Shahbuddin Shakil tied up in a sack in Sarail upazila at round 6:00 am on Tuesday.
He has been admitted to hospital.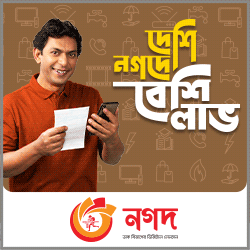 According to a general diary, he had gone missing since he went out to attend an arbitration meeting at around 10:30 pm on Friday, UNB reported.
The councillor's brother Nazrul Islam, an Awami League leader, filed the general diary with Jakiganj Police Station.