After walking out of jail, Fakhrul vows to intensify movement
Arrested for trying to avoid violence around Dhaka rally, says Abbas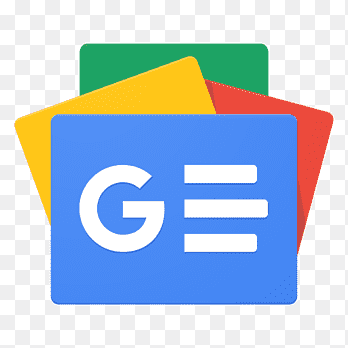 For all latest news, follow The Financial Express Google News channel.
Finally walking out of jail after a month, BNP secretary General Mirza Fakhrul Islam Alamgir on Monday took a fresh vow to intensify their ongoing movement to oust the government and restore democracy and people's voting rights in Bangladesh.
"The more they will repress us, the more people will burst into anger and defeat them through a movement," he said.
Speaking briefly in front of BNP's Nayapaltan Central office, he said their party has no option to back down from the movement, according to UNB.
"We'll only move forward with our movement and will free all our arrested leaders and activists. We have to intensify our movement to defeat this regime and our movement will be successful," he said.
Fakhrul said they want to carry out their movement in a peaceful manner. "Let us come forward to free Bangladesh from a fascist and autocratic rule and restore democracy and people's voting rights. After coming out of jail, we are taking a fresh vow that we'll carry on our movement until we succeed," he said.
The BNP leader said the government will not be able to stop the movement to restore democracy by resorting to mass arrests, injustice, torture, killing, and oppression as people have woken up to get back their rights.
"The government has turned the entire country into a jail. Many of our leaders and activists are still staying in prisons. Unfortunately, they are living inhumane lives there. I demand their immediate release," he said.
Fakhrul said the government thought that it would be able to suppress BNP's movement by arresting its leaders and activists, sending them to jail, ransacking the party office and gunning down the opposition activists. "But the movement intensified. Entire Bangladesh has been rocked by protests. We'll defeat this fascist regime through a peaceful movement."
He called upon people from all walks of life to make the countrywide sit-in programme on January 11 (Wednesday) a success with their spontaneous participation.
Speaking at a programme, BNP standing committee members Mirza Abbas said the government had the plan to create violence at Nayapaltan over BNP's rally on December 10, but they avoided it.
"They (govt) thought we will hold our December 10 rally at Nayapaltan and engage in a clash with police and they will make a political gain by shifting the blame on us for the violence," he said.
The BNP leader further said: "We wanted to hold the rally peacefully avoiding clashes…I was arrested as I did not give the government a chance to create violence at Nayapaltan on December 10. My offense is I did not allow the government to ensue violence. I was arrested as I tried to avoid violence."
Abbas said their party wants to observe their all programmes peacefully in a democratic manner. "I call upon the government not to do anything that may invite violence."
The BNP leader said their party must carry out the movement to save the country and restore people's voting and other rights.
They both expressed their gratitude to the party leaders and workers for carrying out different programmes seeking their release.
Fakhrul and Abbas were freed from jail on bail from Dhaka Central Jail in Keraniganj around 6pm.
BNP leaders and activists and the relatives of the two top leaders received the duo at the jail gate. From there, they went straight to BNP's Nayapaltan Central office.
Several hundred leaders and activists received Fakhrul and Abbas as they reached the party office around 6:30pm amid various slogans and clapping.
On Sunday, the Appellate Division upheld the High Court order granting bail to Fakhrul and party standing committee member Abbas in a case filed over the clash between police and the party activists at Nayapaltan on December 7 last year.
The High Court granted six months' bail to Fakhrul and Abbas, in the case on January 3.
Earlier on December 9, at the ungodly hour of 3.30am, a team of the Detective Branch (DB) of police picked up Fakhrul and Abbas from their homes in separate raids, a day before the party's much-talked-about rally in the capital.
They were arrested in a case filed by police over a 'clash' between police and the party activists in the capital's Nayapaltan on December 7 centring the rally. A Dhaka court sent them to jail rejecting their bail pleas.
The time it took to secure bail for the two senior leaders raised eyebrows in many quarters.
BNP, however, went ahead with the rally in the absence of Fakhrul and Abbas and placed a 10-point demand, including the resignation of the current government and holding the next polls under a caretaker government.