AL to finalise candidates for DNCC, Kishoreganj-1 by-polls Saturday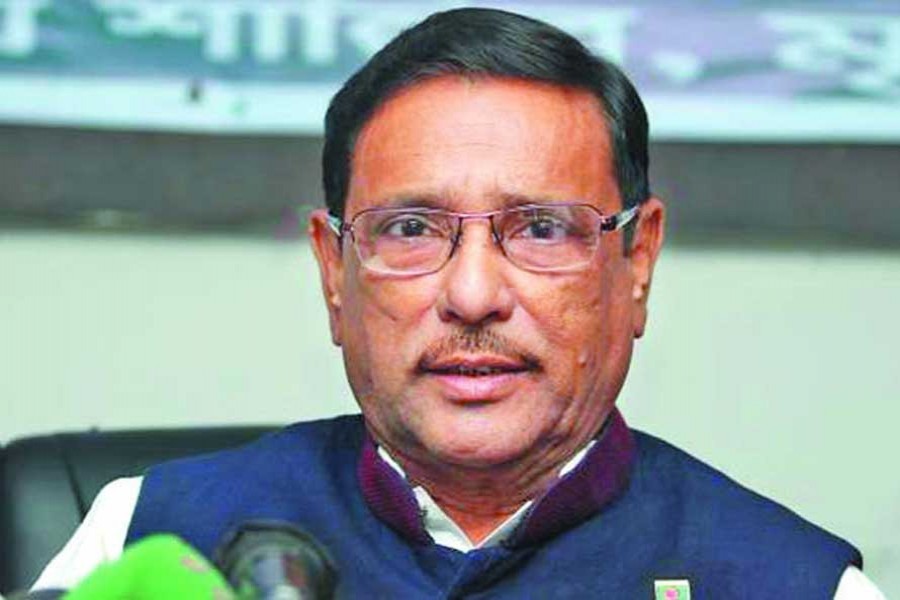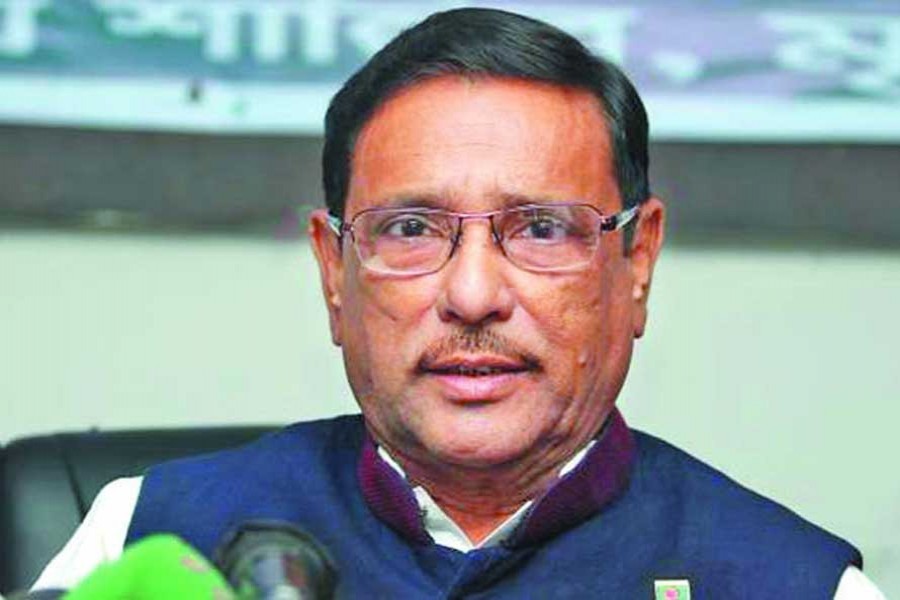 The nomination board of Awami League is going to hold a meeting on Saturday to finalise the party's candidates for the by-elections to the vacant mayoral post of Dhaka North City Corporation (DNCC) and Kishoreganj-1 constituency billed for February 28.
"Our party's nomination broad meeting on January 26 (Saturday) will pick the candidates for by-elections to Dhaka North City Corporation mayoral post and Kishoreganj-1 seat," he said.
Quader, also the Road Transport and Bridges Minister, came up with the remark while talking to reporters after a views-exchange meeting with the officials and employees of Bangladesh Road Transport Authority (BRTA) at its headquarters.
He said the nomination board will determine the candidates considering their competence and popularity.
Replying to a question, he said their party may pick anyone from party's late MP Syed Ashraful Islam's family based on competency for the Kishoreganj-1 constituency by-polls.
The Kishoreganj-1 seat fell vacant as ex-AL general secretary and its elected MP Syed Ashraful Islam died on January 3, four days after the December-30 general election.
The DNCC mayoral post fell vacant as its mayor Annisul Huq passed away on November 30, 2017.
In January 2018, the Election Commission had announced a schedule for the by-election to the DNCC mayoral post as well as 36 general councillor posts and 12 reserved councillor posts for the 36 new wards being added to the capital's two municipalities -- equally divided between the north and south.
Later, the High Court stayed the by-election following a writ petition.
The EC announced the fresh schedule for the by-election on Tuesday after the High Court order clearing the way to hold it, reports UNB.