Awami League leaders vow to build 'Sonar Bangla' thwarting conspiracies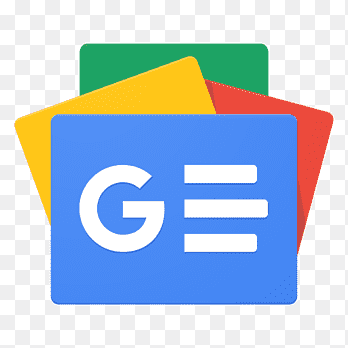 For all latest news, follow The Financial Express Google News channel.
Awami League leaders have expressed their firm optimism to build a 'Sonar Bangla' under the leadership of Prime Minister Sheikh Hasina by thwarting all conspiracies.
They made the pledge at a brief rally on Saturday in front of the Institution of Engineers, Bangladesh (IEB) before bringing out a colourful procession marking the country's golden jubilee of independence and Mujib Year, reports BSS.
The party's Advisory Council Member and 14-party alliance spokesperson and coordinator Amir Hossain Amu chaired the rally.
Amu said that Prime Minister Sheikh Hasina reached Bangladesh a dignified position at the international level.
"But the anti-state conspiracies are being hatched both at home and abroad," he said.
Other leaders pledged of marching forward by facing all undemocratic and communal forces politically.
Awami League's Presidium Members Begum Matia Chowdhury, Dr Abdur Razzaque, Jahangir Kabir Nanak, Abdur Rahman and AHM Khairuzzaman Liton, Joint General Secretaries - Mahbubul Alam Hanif, Education Minister Dr Dipu Moni, Information and Broadcasting Minister Dr Hasan Mahmud and AFM Bahauddin Nasim, Organising Secretaries Ahmed Hossain, BM Mozammel Haque, Abu Sayeed Al Mahmud Swapan, SM Kamal Hossain, Mirza Azam, Advocate Afjal Hossain and Shafiul Alam Chowdhury Nadel, Liberation War Affairs Secretary Mrinal Kanti Das, Dhaka City North AL President Sheikh Bazlur Rahman, Dhaka North City Corporation Mayor Atiqul Islam, Dhaka City South AL General Secretary Humayun Kabir and Joint General Secretary Morshed Kamal spoke, among others.
The 'Victory Procession' was brought out from in front of the historic Suhrawardy Udyan where Pakistani occupation forces had surrendered to the allied forces on December 16, 1971.
The procession drew a huge crowd with national and party flags, banners and festoons, placards, posters having photographs of Father of the Nation Bangabandhu Sheikh Mujibur Rahman, Prime Minister Sheikh Hasina and Bangabandhu's grandson Sajeeb Wazed Joy.
Awami League leaders and workers from 15 constituencies of the capital city, 41 thanas and over 100 wards joined the procession by marching from their respective areas.
Motifs of elephants, horse carriages, boats, dummy rifles, cannons, tanks and dresses of valiant freedom fighters and victory celebrations by valiant freedom fighters were exhibited in the procession which added a different dimension in the celebration.
Bangabandhu's historic March 7 speech and different patriotic songs were played through loudspeakers in the procession.
Clad in red-green t-shirts, caps and traditional sarees, the crowd joined the procession and chanted slogans of the Liberation War.
The procession ended at the Dhanmondi road number 32.
Speaking at the rally, Amu said Bangladesh had attained independence under the leadership of Bangabandhu. But conspiracies were hatched to ruin the country's independence by assassinating Father of the Nation, he added.
Amu said Bangabandhu had to face imprisonment for nearly 13 and a half years for achieving independence in 1971 within 23 years since the creation of Pakistan in 1947.
Through different movements and struggles, Bangabandhu united the freedom-loving Bangalees to join the Liberation War, he said.
Matia Chowdhury said Bangladesh has marched ahead overcoming all conspiracies and it will go ahead in the coming days too.
"We must build Bangabandhu's Sonar Bangladesh under the leadership of Prime Minister Sheikh Hasina," she said.
Abdur Razzaque said none will be able to halt the development and progress of Bangladesh by hatching a conspiracy. "Bangladesh is going ahead and it will continue going ahead," he said.
Hasan Mahmud said many conspiracies were hatched in the 50 years against Bangladesh, its independence, development and progress. "Overcoming all hurdles and impediments, we are going ahead to materialize the dream of Bangabandhu. Today we are a proud nation," he said.