BNP chalks out 10-day programme to observe Zia's death anniversary
The party announces a two-day demonstration protesting attacks on opposition leaders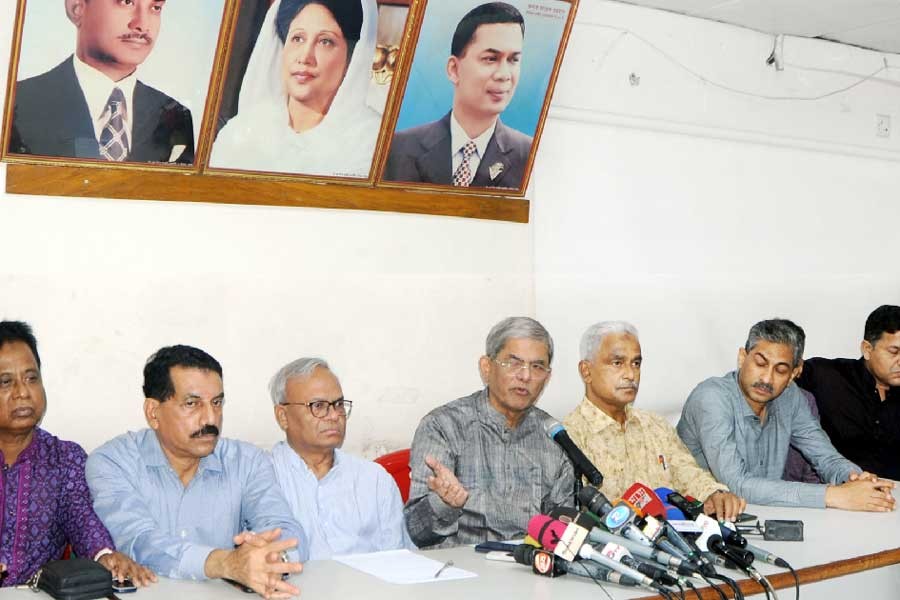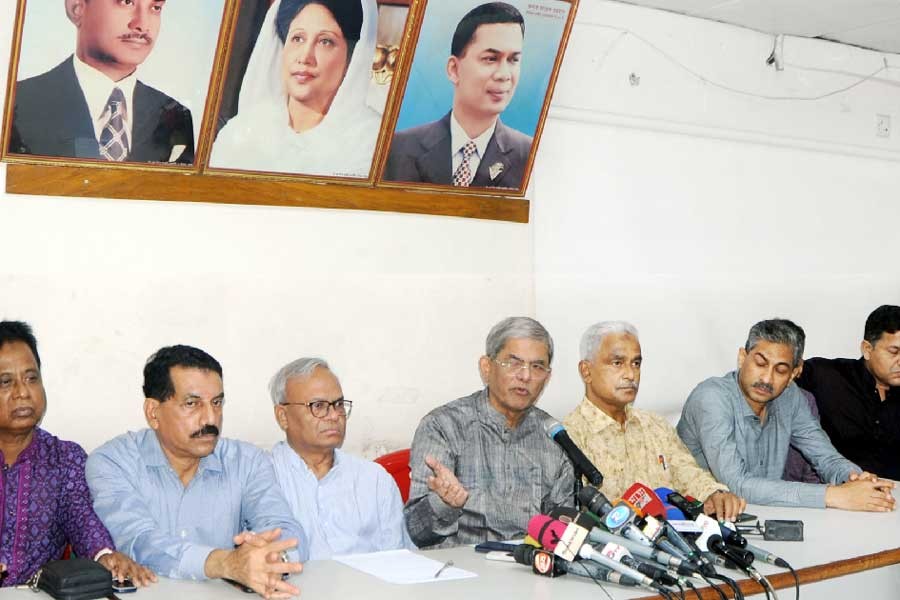 BNP on Tuesday chalked out a 10-day programme to observe the 41st anniversary of the death of its founding leader Ziaur Rahman.
The observance of the anniversary will begin on May 29 and end on June 7.
The programmes were finalised at a joint meeting of the party and its associate bodies held at its Nayapaltan central office with BNP secretary general Mirza Fakhrul Islam Alamgir in the chair, reports UNB.
After the meeting, Fakhrul announced the programmes that include discussion meetings, seminars, photo exhibitions and wearing black badges, paying homage to Zia and distributing food and relief materials among the destitute.
Ziaur Rahman, a military-ruler-turned-president, founded the Bangladesh Nationalist Party (BNP) in 1978. He was assassinated by a group of army officers at Chittagong Circuit House on May 30, 1981.
As part of the programmes, black flags will be hoisted and party flags kept at half-mast atop the offices of the party, including its Nayapaltan headquarters, at 6:00 am on May 30.
Besides, party leaders and activists will place wreaths at Zia's grave at Sher-e-Bangla Nagar in the morning.
BNP and its associate bodies will arrange discussions on Zia's activities, from June May 29 to June 7 as part of the death anniversary programmes.
The party leaders of Dhaka's south and north city units will distribute food and relief materials among the destitute in different parts of the city on May 30.
The party's all district, city and thana units will also observe the day with various programmes.
Meanwhile, BNP Secretary General Mirza Fakhrul Islam Alamgir also announced a two-day demonstration programme for Thursday and Saturday next protesting what it said were the continuous attacks on opposition leaders by ruling party 'cadres' in different parts of the country including Cumilla.
As part of the programmes, he said the party's Dhaka south and north city units will stage a demonstration in the capital on Thursday (May 12).
Besides, Fakhrul said their party's all-district units will stage demonstrations across the country on Saturday (May 14).