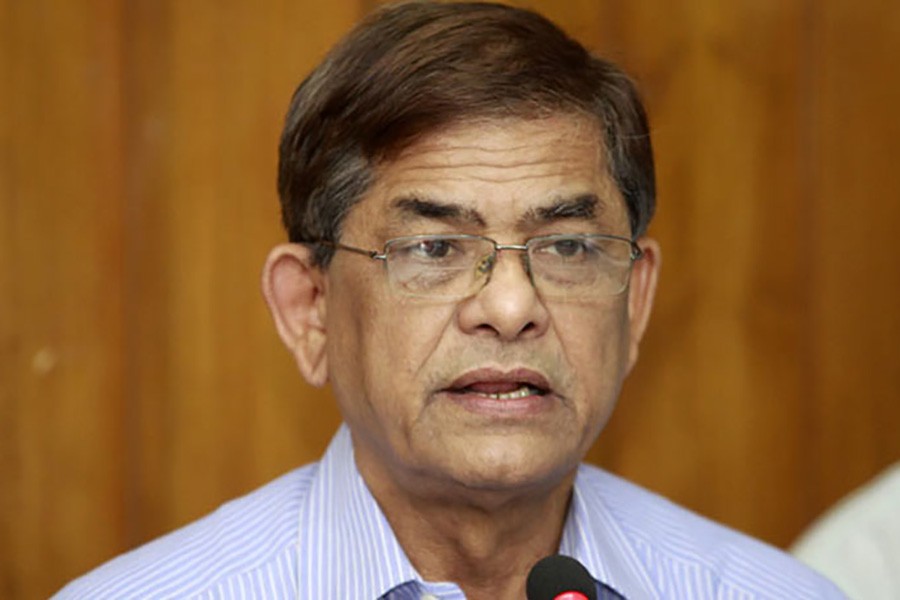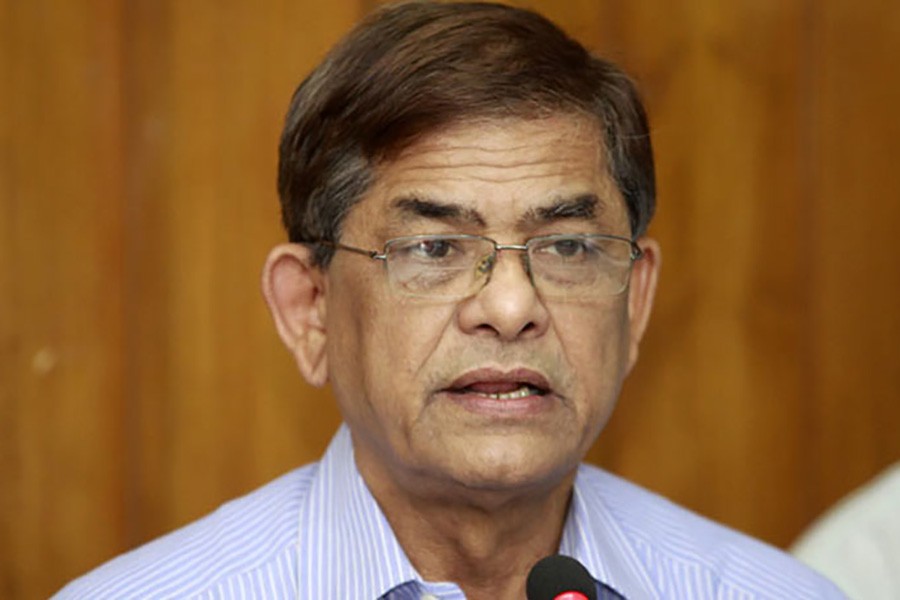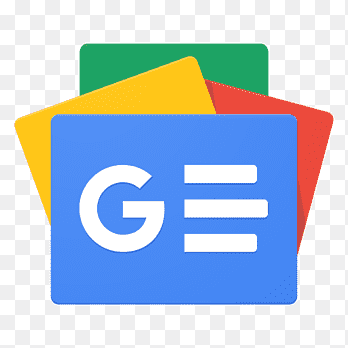 For all latest news, follow The Financial Express Google News channel.
Bangladesh Nationalist Party (BNP) secretary general Mirza Fakhrul Islam on Wednesday criticised the government's intention of holding another one-sided national election.
"The government is planning to stage a one-sided election again. You (the government) are trying to play on the field alone and also try to make a score alone."
"Still there is time, please give up this plan," he told the media during a press briefing at the party's Nayapaltan central office in the capital.
Mr Fakhrul accused the government of keeping away his party leaders and activists from the ongoing anti-government movement by filing false cases one after another.
"When death comes closer, there remains no hope. The days of the present government are numbered. It's not possible to suppress the ongoing anti-government movement for restoring democracy by suing us."
"You (the government) couldn't stop our ongoing movement, rather you have to go away," he maintained.
The secretary said the government wants to see speedy verdicts against his party leaders and activists by the courts to gag dissenting voices and suppress the anti-government movement.
The High Court on Tuesday upheld the verdicts given by the lower court on the graft cases filed against party leaders Aman Ullah Aman and Iqbal Hasan Mahmud Tuku.
Mr Fakhrul said four lawyers of Tarique Rahman and his wife Zubaida Rahman came under attack by pro-Awami League lawyers and police on the court premises on Tuesday during deposition in a graft case against them.
BNP leaders Barkatullah Bulu, Abdullah Al Noman, Shamsuzzaman Dudu, Nitai Roy Chowdhury, Abdus Salam, Syed Moazzem Hossain Alal and senior joint secretary general Ruhul Kabir Rizvi, among others, were present at the briefing.