BNP stages sit-in programme protesting Khaleda's jail sentence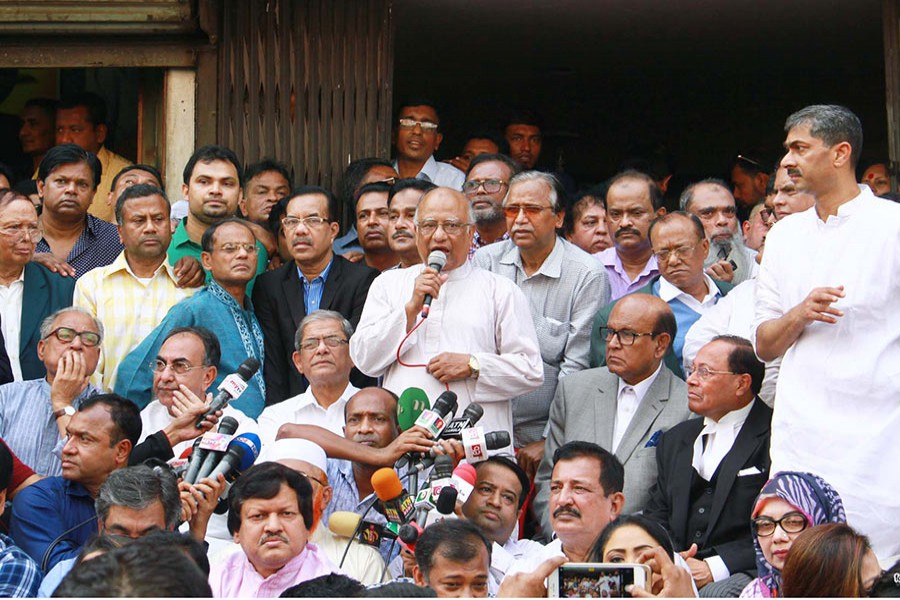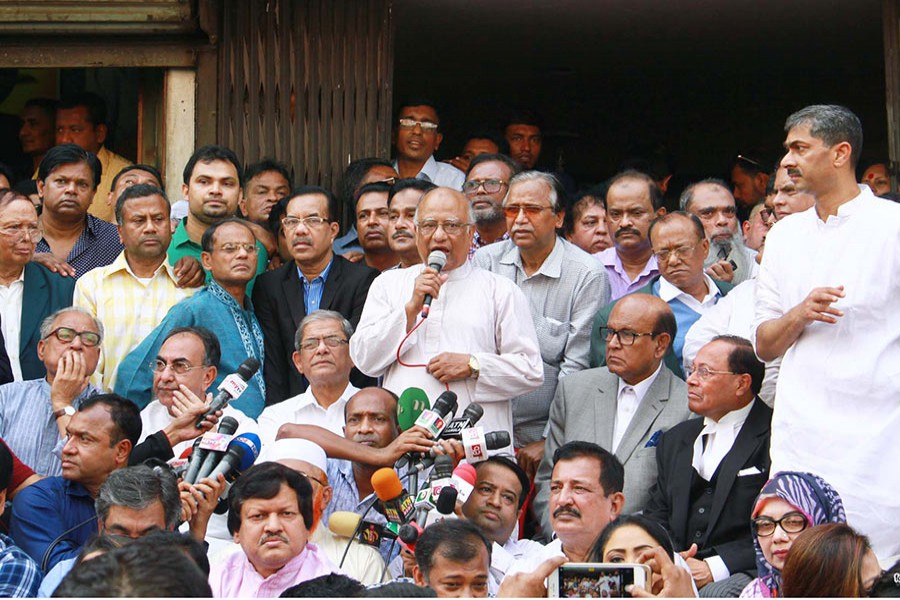 BNP leaders and activists are staging a sit-in programme in front of its Nayapaltan central office in Dhaka on Tuesday protesting the jailing of the party chairperson Khaleda Zia in a graft case.

As part of its countrywide scheduled programme, several hundred of BNP leaders and activists started to gather in front of the office from morning and started their demonstration around 11am with the presence of senior leaders.

They chanted different slogans demanding the release of Khaleda Zia immediately.

Police cordoned off the protesters to fend off any trouble, according to a UNB report.

Earlier, BNP decided to hold the programme in front of party office as police did not give any written permission for holding programme on the premises of the Institute of Diploma Engineers, Bangladesh at Kakrail.

The party leaders and followers were scheduled to observe the programme till 12 noon.

On Saturday, Rizvi announced a three-day protest programme at a press briefing at BNP's Nayapaltan central office.

As part of the programmes, the party leaders and followers will also observe a hunger strike from 9:00am to 5:00pm on Wednesday across the country.

They formed a human chain in the city on Monday protesting the jailing of its chairperson Khaleda Zia in a graft case.

On Thursday last, a special court in Dhaka convicted Khaleda and sentenced her to five years' imprisonment in the Zia Orphanage Trust graft case.

Earlier, BNP leaders and activists staged demonstrations on Friday and Statuary protesting Khaleda's conviction all over the country, including in the capital, amid obstruction by police.