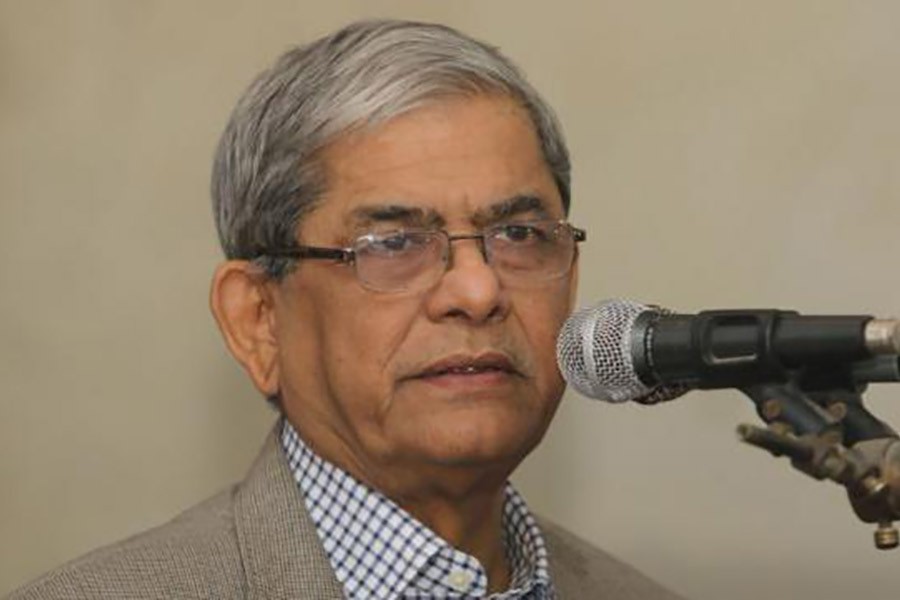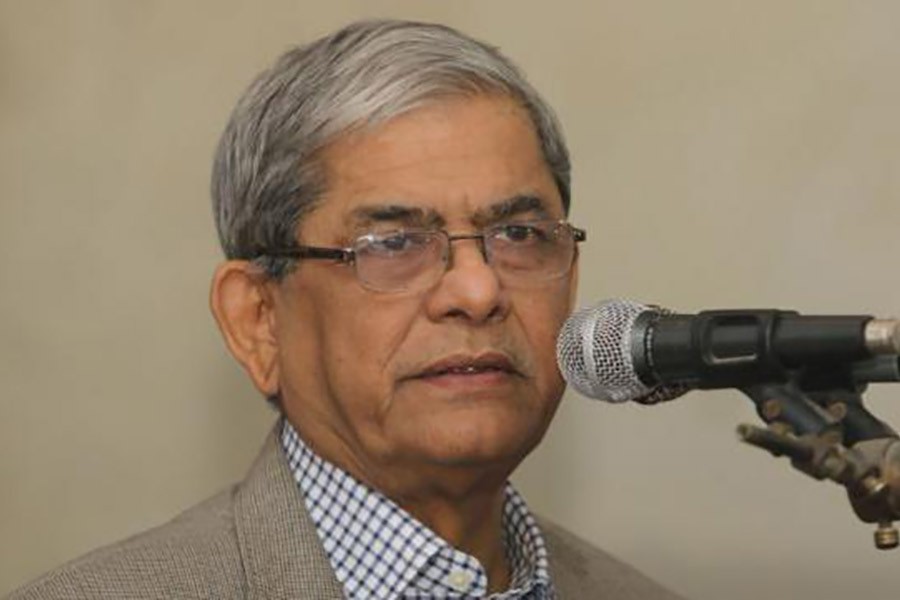 Bangladesh Nationalist Party (BNP) secretary general Mirza Fakhrul Islam Alamgir termed on Saturday 'meaningless' the President's ongoing dialogue with the political parties on the formation of the Election Commission (EC), saying only a neutral government could hold a free and fair election.
"We (BNP) consider this dialogue between the President and the political parties over the formation of the Election Commission as 'meaningless'. The present political crisis is neither over the formation of the Election Commission (EC) nor over enacting a law; rather the main crisis is centring what type of government will be during the election," he told the media after offering prayers and placing a wreath at the party founder Ziaur Rahman's grave at Chandima Udayan in the capital marking the 43rd founding anniversary of Jatiyatabadi Chhatra Dal (JCD).
"If the ruling party Awami League remains in power during the election then it will be meaningless," he said, adding there must be a neutral and impartial government to form the EC neutrality for conducting a free, fair, transparent, participatory and credible national election.
President of the BNP's student front Fazlul Rahman Khokon and general secretary Iqbal Hossain Shyamol along with its activists were present.
Chanting different anti-government slogans, they reiterated the demand for releasing party chairperson Khaleda Zia and allowing her to go abroad for receiving advanced treatment, as she has been undergoing treatment at the city's Evercare Hospital for multiple health complications including lever cirrhosis.
Mr Alamgir felicitated the country people on the eve of New Year on behalf of Khaleda Zia and party's acting vice-president Tareque Rahman.
"We (BNP) hope the people, democracy and Khaleda Zia will be freed this year and we will also be able to establish a pro-people government," he said.
The JCD leaders and activists will be able to intensify the ongoing anti-government movement to free Khaleda Zia and restore democracy by ousting the present government, he hoped.