BNP to hold series of meetings over joining election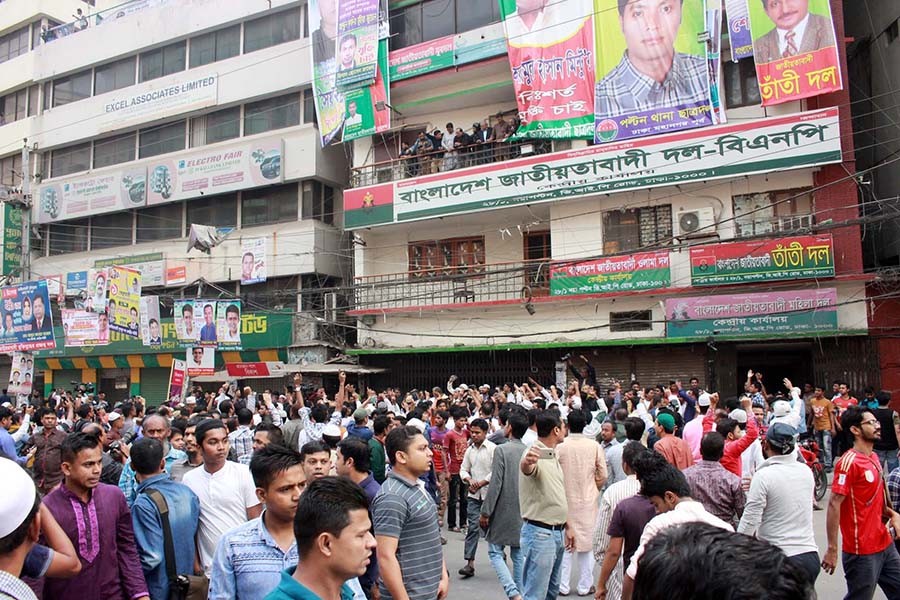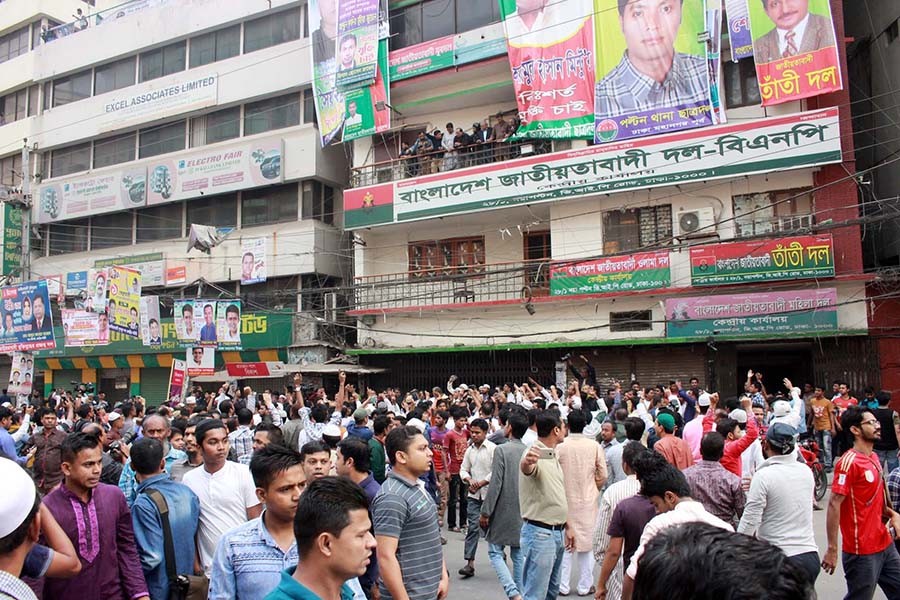 BNP senior leaders will hold a series of meetings with its leaders and its two alliance partners and party leaders on Saturday to decide whether it will join the forthcoming national election or not.
BNP senior leaders will hold a meeting with the leaders of the 20-party alliance at BNP chairperson's Gulshan office at around 6:00 pm and then sit with the Jatiya Oikya Front leaders around 8:00 pm either at Dr Kamal Hossain's chamber or Moudud Ahmed's chamber, said BNP chairperson's media wing member Sayrul Kabir Khan.
He said the BNP leaders will discuss the election issue, the country's latest political situation, and work out their next course of action at the meetings.
Sayrul said BNP is unlikely to come up with its final decision on joining or boycotting the polls today.
Apart from the meeting with its two alliances, he said, BNP standing committee members will hold a meeting at 5:00 pm at its chairperson's Gulshan office.
Before their meeting, the BNP standing committee members may also sit with some senior leaders of the party to take their opinion about the election, UNB reports.
On Thursday evening, Chief Election Commissioner (CEC) KM Nurul Huda in a televised address to the nation announced the schedule for the next general election.
As per the schedule, the 11th parliamentary elections will be held on December 23 (Sunday) while the last date for submitting nomination papers is November 19, the date for scrutinising nomination papers is November 22 and the last date for the withdrawal of nomination papers is November 29.