City election: AL candidates confident about victory; BNP aspirants cry foul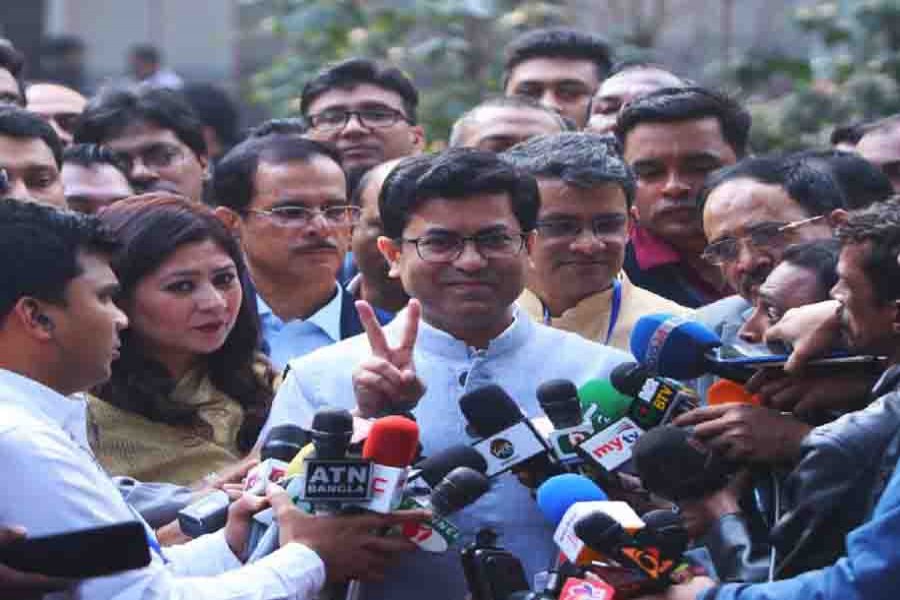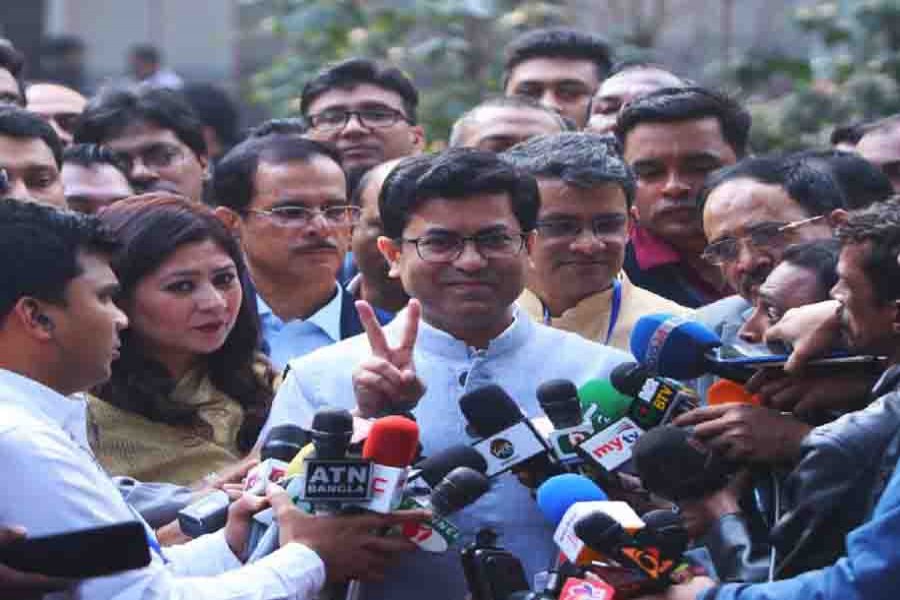 Awami League's mayoral candidates for Dhaka north and south city corporations have expressed optimism about victory while BNP's aspirants alleged that their agents were obstructed from entering some polling stations.
Four leading candidates in Dhaka North City Corporation (DNCC) and Dhaka South City Corporation (DSCC) from the two main political camps interacted with the media after casting their votes on Saturday morning, reports UNB.
AL's DNCC candidate Atiqul Islam cast his vote at Nawab Habibullah Model School and College in Uttara Model Town area while BNP's DNCC candidate Tabith Awal cast his at Manarat International School in Gulshan-2.
Besides, the ruling party's DSCC mayoral candidate Sheikh Fazle Noor Taposh cast his vote at Dhanmondi Government Girls' High School and BNP's Ishraque Hossain at Shaheed Shahjahan Government Primary School in Gopibagh.
Atiqul said he is "hundred per cent optimistic" about his reelection. "I'm hundred per cent optimistic about my victory," he said, adding that he will accept the result whatever it may be.
Both BNP candidates alleged that the party's agents were being barred from entering many polling centres.
BNP's DNCC mayoral candidate Tabith Awal, meanwhile, complained about breakdown of EVM while casting vote. "Our power is the people and we'll tackle every situation," he said.
The party's DSCC mayoral candidate Ishraque most of the surveys showed that BNP will get 80 per cent more vote than Awami League.
"Seeing this, they (AL) will try to occupy centres forcefully. This time, we won't allow them to illegally grab polling stations. We'll guard polling centres and ensure the rights of voters," he said.
DSCC's AL mayoral candidate Taposh described the balloting atmosphere as free and fair while expressing his confidence about winning the polls.
"Voters are happily casting their votes and I'm highly confident about winning," Taposh said.
He described the EVM system as "hassle free". "Our Prime Minister Sheikh Hasina also cast her vote without any hassle. I also found it voter friendly," he said, noting that the security arrangements were extremely well-balanced.
When asked about Ishraque's complaints, Taposh said: "They (BNP) are complaining since day one, instead of wooing voters. These complaints are baseless."