Decision on AL's alliance soon: Quader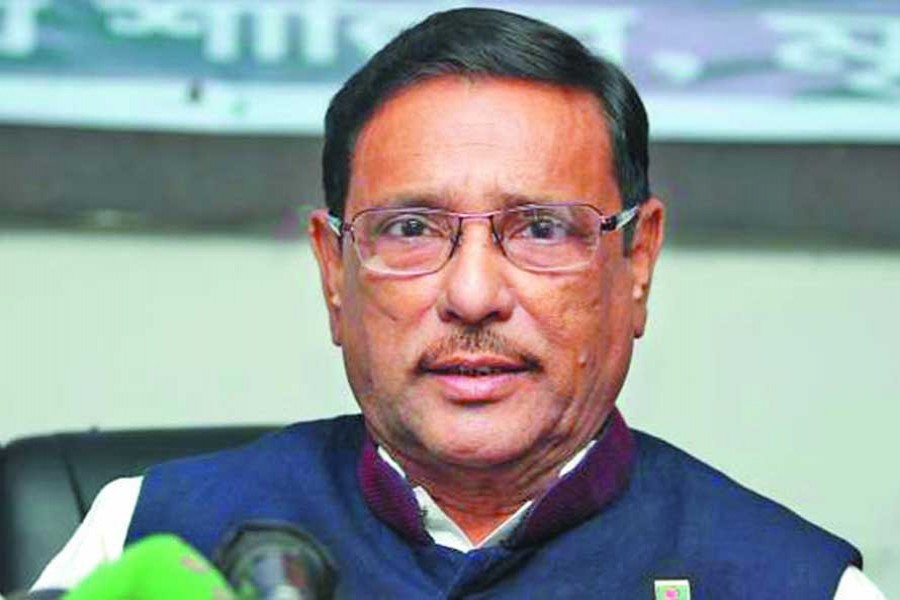 Awami League General Secretary Obaidul Quader has said whether the size of AL-led grand alliance will get bigger depends on the actual political situation and polarisation.
"Some political parties, including Jatiya Party, left-leaning seven-party alliance 'Bamjote' and Islami Front of Bahadur Shah Mozaddedi, have communicated with us and they want to join our grand alliance," he told reporters after placing wreaths on the grave of martyr Sheikh Russell in city's Banani Graveyard on Thursday, reports BSS.
Quader, also the road transport and bridges minister, said, "We don't want to talk on this issue now. We will sit soon. The working committee will decide in this regard. The decision will be taken soon."
On this day in 1964, Sheikh Russell was born at the historic Bangabandhu Bhaban on Dhanmondi Road No 32 in Dhaka.
On the fateful night of August 15 in 1975, Sheikh Russell along with most of the family members of Bangabandhu was brutally killed by some derailed junior army officers.