Grenade attack victims demand capital punishment for Tarique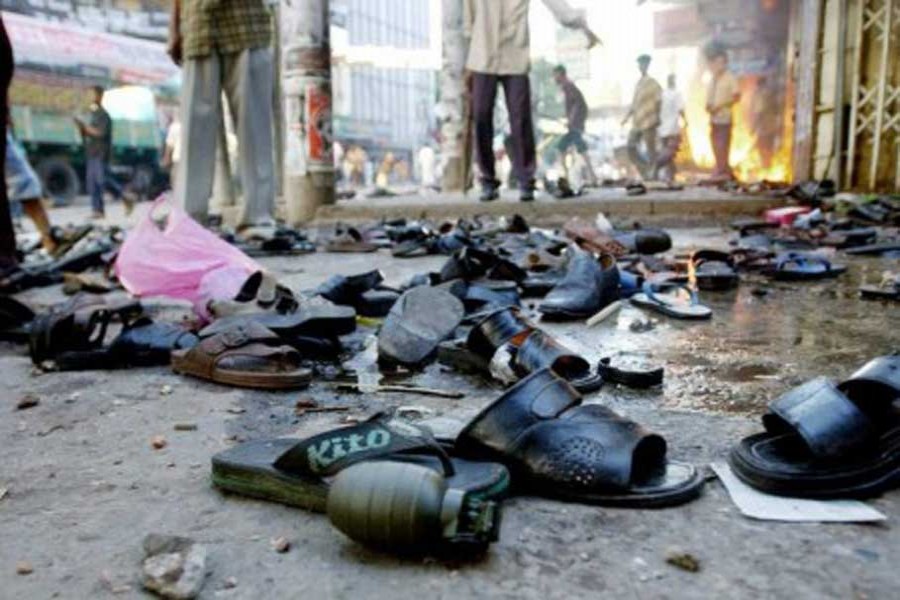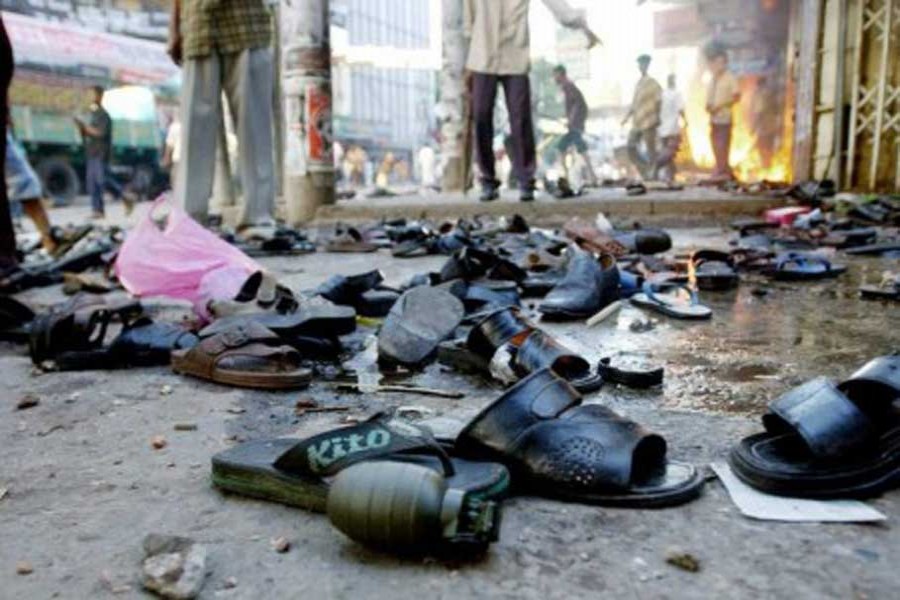 Victims of August 21 grenade attack expressed dissatisfaction with the verdict of the case and demanded death sentence to Tarique Rahman, the mastermind of the gruesome attack.
Members of Bangladesh Mahila Awami League – Ayesha Khanam, Hena Begum, Setara Begum Putul, Taslima, Jorina Begum, Shefali and Afroza sustained injuries in the barbaric grenade attack which took place on August 21, 2004.
They said Tarique Rahman, who was the mastermind behind the August 21 bloodshed, should have been given death penalty for the crimes as they wanted to eliminate the leadership of Awami League.
Haris Hasan Sagor, the then Bangladesh Chattra League (BCL) central leader, who sustained injures in August grenade attack, expressed his grief over the verdict.
He said, "We were critically injured in the attack, but we did not get proper treatment at Dhaka Medical College Hospital due to fear of arrest."
Freedom Fighters Selim Patwary and Nizam, who got injured in that attack, are not happy with the verdict, especially with life sentence to Tarique Rahman. He demanded death sentence for him.
Nizam said," Tarique Rahman should get capital punishment as he planned
to kill Sheikh Hasina and destroy Awami League."
"We have been waiting for 14 fourteen years for the verdict, but we became frustrated with the verdict. We want death penalty for Tarique," he added.
Baby Hena, an activist of Mahila Awami League, who was injured in the grenade attack, said mastermind Tarique Rahman did not get expected punishment.
"Tarique should be given death sentence instead of life sentence," she added.
Samrat Akbar Sabuj, an activist of Swecchasebak League Paltan unit, said he is not satisfied with the verdict. Tareque Rahman should be given death penalty.
Samrat was 18 years old when he along with his parents took part in the rally of Awami League in city's Bangabandhu Avenue on August 21, 2004.
His Mahmuda Monowara Begum, founding president of Bangladesh Awami Sonar
Bangla League, also sustained splinter injuries in that attack.
A total of 24 AL leaders and workers including the then Mohila Awami League President and wife of late President Zillur Rahman, Ivy Rahman, were killed and over 500 others were injured in the monstrous attack .
A total of 14 witnesses gave statement under section 164, while 13 accused including executed HuJI leader Mufti Hannan gave confessional statements before the court.
Harkat-ul Jihad al Islami (HuJI) chief Mufty Abdul Hannan, whose banned outfit carried out the August 21, 20014 grenade attack, in his confessional tatement said they proceeded with BNP's acting chairman fugitive Tarique Rahman's full support.