Khaleda files bail petitions with HC in three cases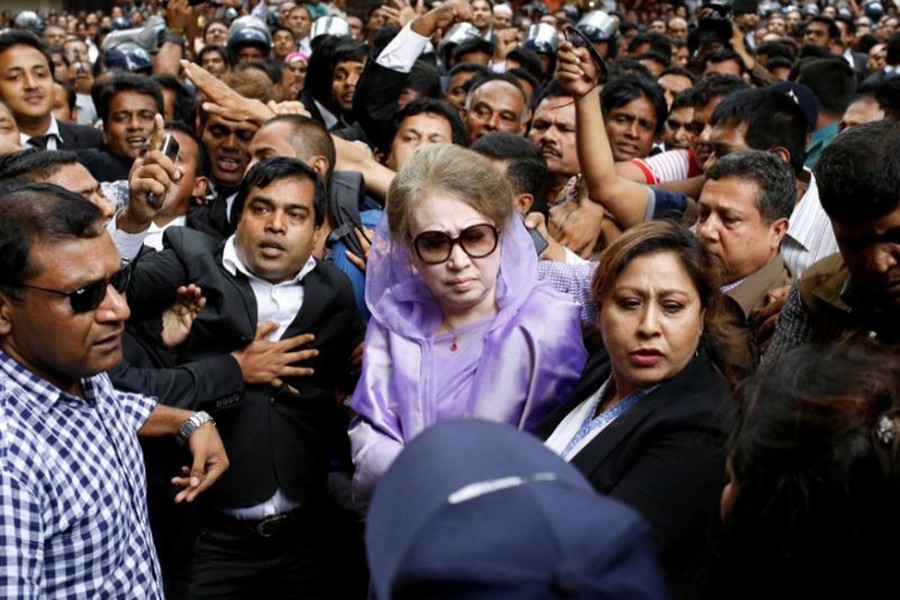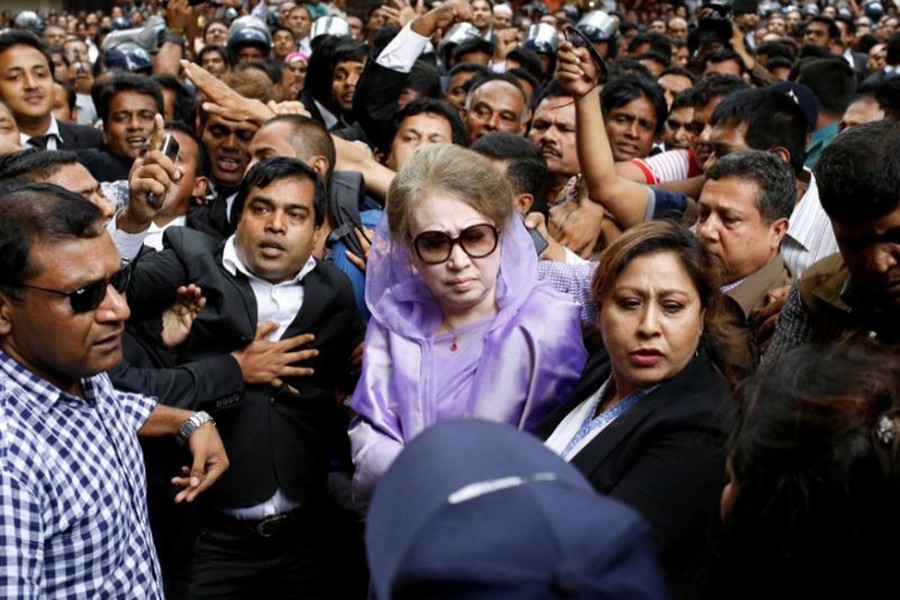 The lawyers of BNP chairperson Khaleda Zia have filed separate petitions with the High Court (HC) seeking her bail in three cases.

Among the cases, two were filed in Cumilla on charge of plotting to carry out subversive acts and another in Narail on charge of defamation, said Advocate Khandaker Mahbub Hossain on Sunday.

Earlier in the day, a HC bench of Justice AKM Asaduzzaman and Justice JBM Hassan granted permission to Khaleda for filing the bail petitions after her lawyers sought for it, reports UNB.

Later, the HC bench fixed June 7 to hear the bail pleas of the two Cumilla cases, Khaleda's lawyer said.

The Appellate Division of the Supreme Court on Wednesday upheld the High Court order that had granted bail to convicted BNP chief in Zia Orphanage Trust graft case.

However, Khaleda was not freed from jail as she was shown arrested in the cases filed with different police stations in Cumilla, Dhaka, Narail, and Panchagarh.

The BNP chairperson is now facing a total of 36 cases.

Eight people were killed and at least 20 others injured when miscreants hurled a petrol bomb at a bus at Jogmohanpur in Chouddagram of Cumilla district during the BNP-led alliance's movement on February 3, 2015.

Two cases -- one under the Explosive Substances Act and another for murder -- were filed against Khaleda in connection with the incident.

On December 21, 2015, Khaleda Zia at a discussion at the Institution of Engineers, Bangladesh raised questions about the actual number of Liberation War martyrs saying, "There're controversies over how many were martyred in the Liberation War."

Reacting to Khaleda's remark, a defamation case was filed against her with a Narail court on December 14.