PM to lead 22-member delegation in dialogue with Oikyafront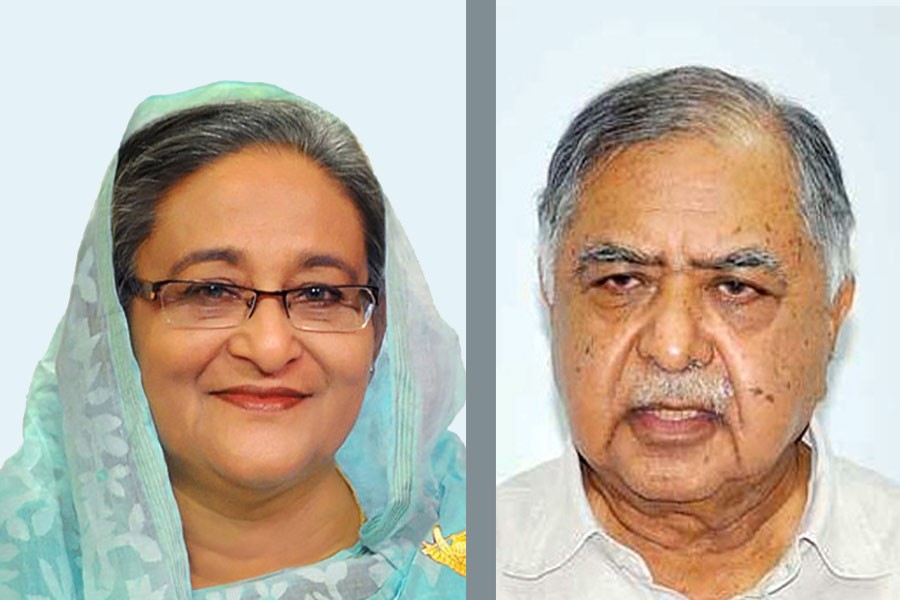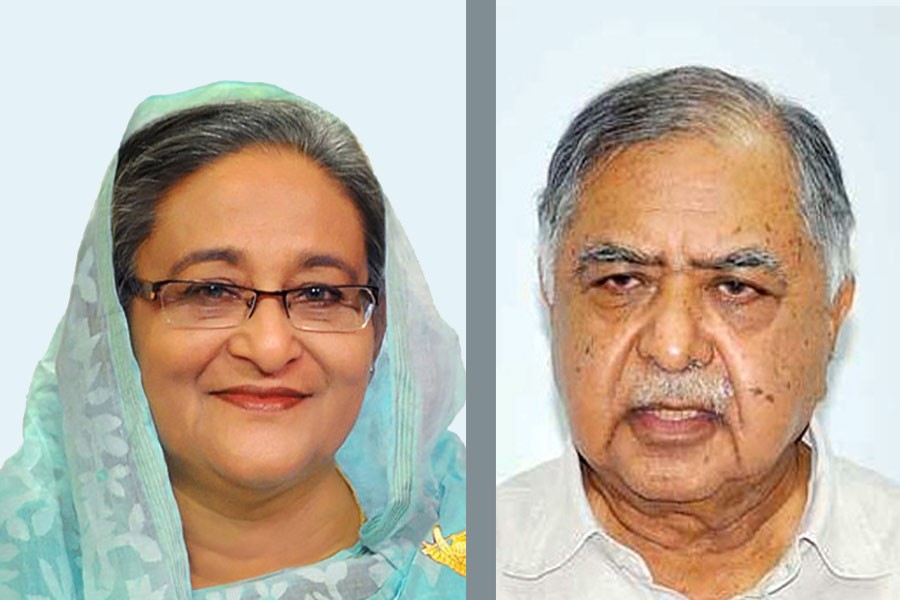 A 22-member 14-party delegation, led by Awami League President and Prime Minister Sheikh Hasina, will sit in talks with the 16-member Jatiya Oikyafront team at Ganabhaban on Thursday evening.
Awami League announced the names of the 14-party delegation members through a press release signed by the party's office secretary Abdus Sobhan Golap on Wednesday, reports UNB.
Among the 22 members, 18 leaders are from Awami League while four others from its alliance partners.
The other AL leaders are Obaidul Quader, Amir Hossain Amu, Tofail Ahmed, Matia Chowdhury, Fazlul Karim Selim, Mohammad Nasim, Abdur Razzak, Kazi Zafar Ullah, Ramesh Chandra Sen, Advocate Anisul Huq, Mahbubul Alam Hanif, Dr Dipu Moni, Jahangir Kabir Nanonk, Abdur Rahman, Abdus Sobhan Golap, Dr Hasan Mahmud and SM Rezaul Karim.
The four 14-party leaders are Samyabadi Dal leader Dilip Barua, leader of Workers Party of Bangladesh Rashed Khan Menon, Jatiya Samajtantrik Dal leader (JSD) Hasanul Huq Inu and JSD-faction leader Moinuddin Khan Badal.
On Tuesday night, Jatiya Oikyafront sent the names of its 16-member delegation, led by Dr Kamal Hossain, to Awami League for the talks to be held at 7pm on Tuesday.
The other Oikyafront delegation members are BNP secretary general Mirza Fakhrul Islam Alamgir, standing committee members Khandaker Mosharraf Hossain, Moudud Ahmed, Jamiruddin Sircar, Mirza Abbas, JSD president ASM Abdur Rob, vice president Tania Rob, general secretary Abdul Malek Ratan, Nagorik Oikya's Mahmudur Rahman Manna and SM Akarm, Gono Forum general secretary Mostafa Mohsin Montu, executive president Subrata Chowdhury, Jatiya Oiky Prokriya's Sultan Mohammad Mansur, ABM Mostafa Amin and Gonoshasthya Kendra founder Dr Zafrullah Chowdhury.
Meanwhile, Road Transport and Bridges Minister Obaidul Quader said the Prime Minister wants to sit in dialogue with other parties as well.
Talking to reporters at the secretariat, he also anything can be discussed at the dialogue. "The Prime Minister has no precondition... talks can be held on any issue."
In favour of Jatiya Oikyafront, Dr Kamal Hossain on Sunday sent a letter to Prime Minister Sheikh Hasina seeking dialogue over the national election.
In response to it, Sheikh Hasina sent a letter to Dr Kamal on Tuesday morning and invited Oikyafront leaders to join the dialogue.