Rohingya crisis: AL seeks role of Russia, China, India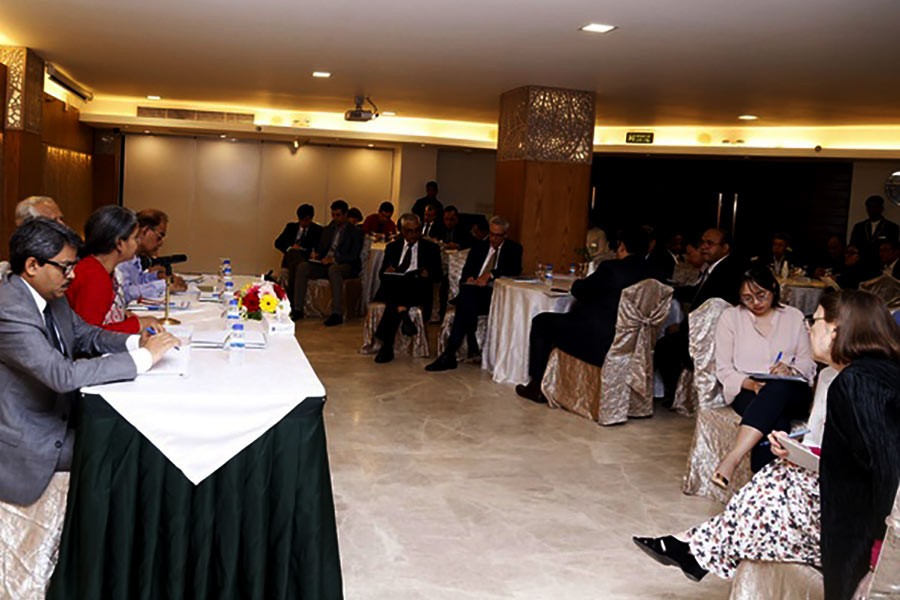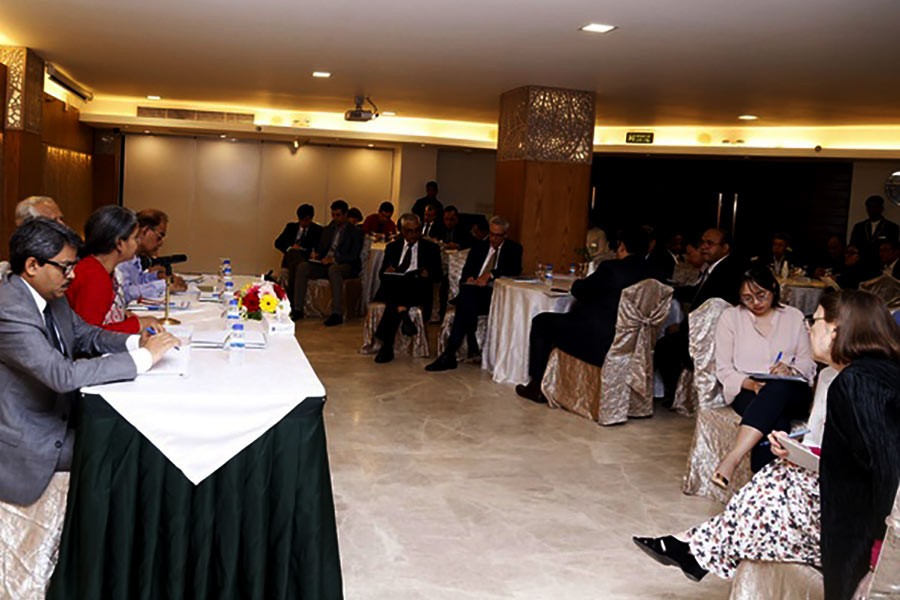 The Awami League has requested Russia, China and India to play an even more robust role in ensuring a swift solution to the Rohingya crisis.
The ruling party also sought cooperation to ensure safe and dignified return of Rohingyas to their homeland in Rakhine State of Myanmar.
The AL leaders made the request in line with the position of Prime Minister Sheikh Hasina during a 'diplomatic briefing on current political issues' on Monday in the city, said a press release, reports UNB.
The briefing was organised to introduce the newly constituted International Affairs Sub-Committee of the AL to the diplomats and also discuss various issues of contemporary political significance in Bangladesh.
Over 50 diplomats and representatives including ambassadors and high commissioners of several countries apart from representatives of international organisations were present.
The diplomats were provided with dossiers containing information on Bangladesh's impressive socio-economic development under the successive Awami League governments led by Prime Minister Sheikh Hasina.
They also get information on the crimes and misdeeds of the Bangladesh Nationalist Party (BNP) leaders and their ally Jamaat E Islami.
From the Awami League side, the briefing was conducted by the Presidium Member Lt Col (Retd) Faruk Khan, Joint General Secretary Dr Dipu Moni MP, Sub-Committee Chairman Ambassador Mohammad Jamir, International Affairs Secretary Dr Shammi Ahmed and State Minister for Foreign Affairs Md Shahriar Alam.
Other members of the Sub-Committee were also present including Razee Fakhrul MP, Habibe Millat MP, Barrister Shah Ali Farhad, and Faiyazul Huq Razu.