Thousands pay last tributes to Mohiuddin Chowdhury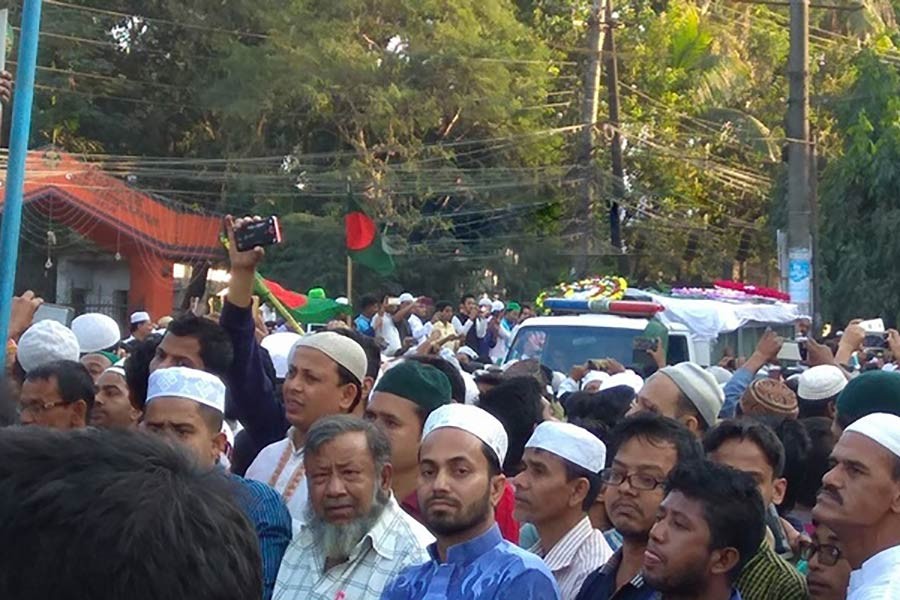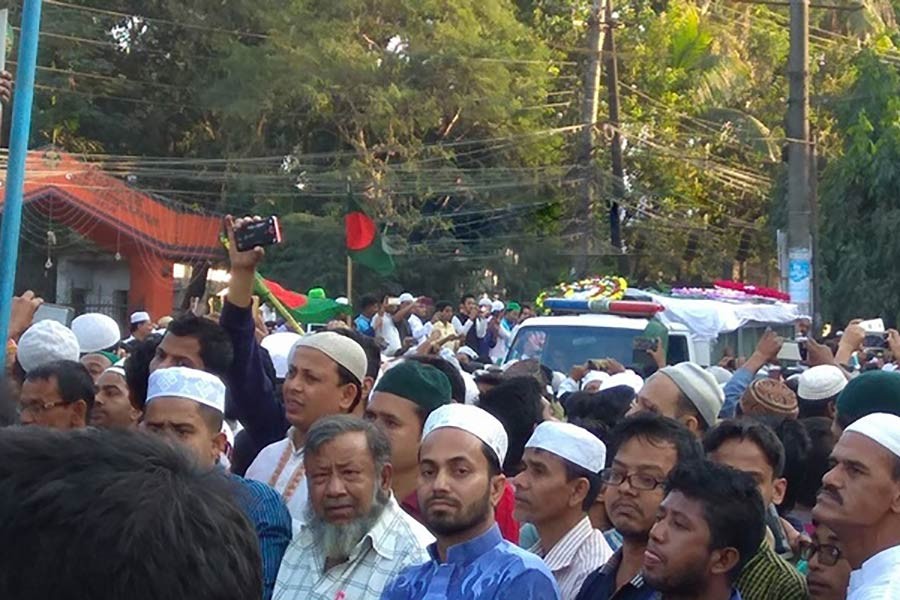 Thousands of people joined the Namaz-e-Janaza of former Chittagong City Corporation (CCC) Mayor ABM Mohiuddin Chowdhury on Friday afternoon.
The Namaz-e-Janaza was held at Laldighi Maidan in the city after Asar prayers.
Relatives, party men and well-wishers in their tearful eyes prayed for the eternal peace of the Chittagong city Awami League President.
According to UNB, people from all walks of life gathered at the party office to pay their last tributes to him.
Road Transport and Bridges Minister Obaidul Quader, Chittagong divisional commissioner Dr Abdul Mannan, deputy commissioner Jillur Rahman, Chittagong Metropolitan Police commissioner Iqbal Bahar, superintendent of police of the district Nure Alam Mina, BNP standing committee member Abdullah Al Noman were, among others, joined the janaza.
Earlier, Mohiuddin Chowdhury, 73, breathed his last around 3:00am at Max Hospital.
He was on life support as his condition deteriorated on Thursday night, said Mohiul Hasan Chowdhury Nowfel, the elder son of the former mayor and organising secretary of Awami League.