Pope Francis will arrive Thursday afternoon on a three-day visit with a message of reconciliation, forgiveness and peace.
A planned meeting with a small group of persecuted Rohingya people is expected to be a high point during his Bangladesh visit as the organisers are taking preparations to bring a small group of Rohingyas to Dhaka with approval of the government.
"As his visit was fixed much earlier, we couldn't find any arrangement for his holiness to visit Cox's Bazaar to see the Rohingyas there," said Cardinal Patrick D'Rozario, the top Catholic official of Bangladesh.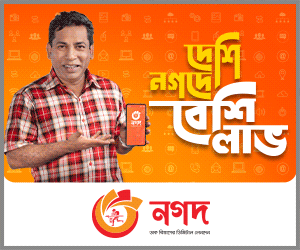 Responding to a question about what will be the Pope's role in resolving Rohingya issue, the Cardinal said, "He (Pope) is not the problem solver. But he can prepare the minds and hearts of many to resolve the crisis."
According to him, "The twofold aspects of his visit is: a state visit because he is the Head of the State of Vatican and a pastoral visit since he is the supreme pastor of the Catholic Church and its Spiritual Head."
A UNB report said Pope is scheduled to arrive at Hazrat Shahjalal International Airport at 3pm on Thursday directly from Yangon after wrapping up his three-day visit.
Cardinal D'Rozario on Monday briefed the media at Kakrail Church about the preparation of Pope's visit to Ramna Cathedral and said the theme of the visit is "peace and harmony."
After a formal ceremony with the highest honour, Pope will visit National Martyr's Memorial at Savar Thursday, pay homage to the Father of the Nation at Bangabandhu Memorial Museum and sign the visitors' book on the same day.
Later, he will meet President Abdul Hamid at Bangabhaban at about 5:30pm and will also meet government and civil authorities and the Diplomatic Corps in the Presidential Palace.
Pope will meet Prime Minister Sheikh Hasina at 3:20pm on Friday and will visit the Cathedral at 4pm.
He will hold meeting with the Bishops of Bangladesh in the Home for retired priests.
Meanwhile, over 80,000 Catholics from the country's Christian community will join a mass prayer with Pope Francis, the leader of the world's 1.2 billion Catholics, at Suhrawardy Uddyan on Friday for world harmony and peace, a BSS report said.
"Eighty thousands Catholics from our eight Dioceses across Bangladesh will join the prayer with His Holiness Pope Francis in Dhaka for offering peace and prosperity for Christian community and also for all the people of Bangladesh," said Cardinal D'Rozario.
On Saturday, Pope will have a private visit to Tejgaon Mother Theresa House and will meet with priests, religious and consecrated men and women in the Holy Rosary Church. He will also visit to the Parish Cemetery and to the ancient Holy Rosary Church and will meet the youth in Notre Dame College.
Pope will leave for Rome at 5:05pm on Saturday after an official farewell at the Dhaka airport.