South African Minister of International Relations and Cooperation Dr Grace Naledi Mandisa Pandor has said the great potential of African and Bangladeshi markets still remain unrecognized.
"The potential of Africa has not been recognised yet in Bangladesh. The potential in Bangladesh has not been recognised by the African market," she said, laying emphasis on greater collaboration as there is much to offer for mutual benefit.
Dr Grace made the remarks while talking to reporters after attending a programme titled "Bangladesh-South Africa Bilateral Relations: Exploring the Potentials for Future Engagement and Cooperation."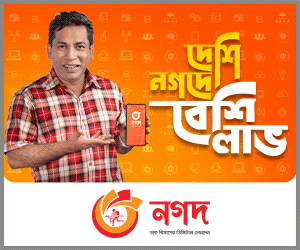 The South African minister said they want to see Bangladesh companies establishing branches in South Africa and in other African countries and more goods to be imported by Bangladesh, reports UNB.
"Now, Bangladesh is a market of over 160 million people. That's a big market. Africa has over a billion people. That's a big market. So, we've big ambitions," she said, adding that they must encourage their countries to do more.
Foreign Minister Dr Momen attended the programme as the chief guest which was organized by Bangladesh Institute of International and Strategic Studies (BIISS).
Bangladesh's Focus
Dr Momen said Bangladesh has a special focus and priority for African countries, particularly for South Africa.
Terming Africa an emerging giant in the world, he said Bangladesh is trying to grow its relationship with the African countries both in terms of trade and investment taking all precautionary measures.
Dr Momen said South Asia is also becoming a main attractive part of the world and it is a land of opportunity. "We would like to see others come and invest here."
Speaking as the chief guest, the Foreign Minister said the scope of trade and economic relations between Bangladesh and South Africa is expanding and still there is a huge possibility to strengthen these relations to foster economic growth and create employment opportunities.
He said Bangladesh has opened investment windows for different sectors, including readymade garments, pharmaceuticals, fisheries and tourism.
The South African Foreign Minister praised the remarkable socio-economic development of Bangladesh under the leadership of Prime Minister Sheikh Hasina.
She expressed satisfaction that the two countries have already signed some important agreements under discussion and mentioned that both countries have a lot of possibilities for technical exchanges.
Vaccines Equity
Responding to a question on the vaccine issue, the South African minister said the promise of public good has not been honoured and the poor are on the back of the queue, in particular Africa is not getting the supply of the vaccines that is required.
"So, we're calling all the world leaders to honour the promise that vaccines must be a public good and all of us must be safe," she said.
The South African Minister said they must ensure that Africa and all the countries in the world get enough vaccines to vaccinate at least 60 per cent of their population and this global inequality must be ended.
BIISS Director General Maj Gen Md Emdad-Ul-Bari said the spirit of the relations between the two great nations lies in the philosophy of two timeless voices of history, Father of the Nation Bangabandhu Sheikh Mujibur Rahman and Nelson Mandela (fondly known as Madiba) to his people.
They became the iconic figures who were the inspirations for the oppressed and exploited people to speak up for their rights, he said.
Bari said Bangladesh and South Africa have a historic relationship since both of the countries share a common history of struggle and emancipation.
The formal diplomatic relation between the two nations was established on 10 September 1994 during the inauguration of Nelson Mandela as the President of South Africa.
Since then, he said, the two nations are continuing warm relations with mutual respect and cooperation.
Bari focuses on Bangladesh-South Africa bilateral relations, strengthening the bonds through solidarity, friendship and cooperation. "Bangladesh is working to promote South-South cooperation in the implementation of the 2030 Agenda."
Senior officials from different ministries, ambassadors and high commissioners, senior civil and military officials, media, academia, teachers and students from different universities participated in the programme and shared their opinions in the open discussion session.