Power production of Bangladesh shrinks to one-third of capacity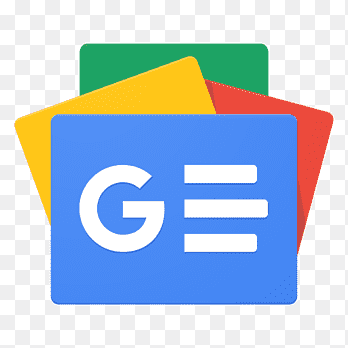 For all latest news, follow The Financial Express Google News channel.
Electricity generation across Bangladesh now hovers over 'one third' of the capacity with many gas-fired power plants laid idle because of sagging winter demand.
However, this winter scenario betrays a contrast. Unlike in past winters, the state-run Bangladesh Power Development Board (BPDB) kept 23 plants with an overall 5,224MW generation capacity kept laid-off as on January 11.
A senior BPDB official gave a cue to what else leads to generation cutback. He said dwindling natural gas supplies from local fields and inadequate LNG (liquefied natural gas) imports limited the availability of the fuel for power generation.
State-run Petrobangla supplied an estimated 746 million cubic feet per day (mmcfd) of natural gas to power plants against the demand for 2,252 mmcfd, he added.
"Exorbitant LNG price globally and non-operation of one of the two FSRUs (floating storage and regasification unit) also squeezed LNG imports from the international market," a senior Petrobangla official says.
Most of the high-sulfur fuel oil (HSFO)- and diesel-fired power plants are now in operation, in a reversal of overall electricity generation during previous winters, according to sources.
Eight HSFO-fired plants having a total 650MW generation capacity are now shut while 48 HSFO-fired plants are now generating electricity.
Three diesel-fired units with a combined generation capacity of around 266MW are now out of operation while five others are on line.
Generation from coal-fired plants now accounts for around 580 megawatts of electricity against the overall 1,688MW capacity.
All the seven solar-based power plants are now on line, producing around 166MW electricity in total.
The lone operational Kaptai hydropower plant is supplying only 85MW electricity against its overall 230MW capacity as water level in the lake falls during winter.
Electricity import from neighbouring India now stands at half the capacity at 575MW. Bangladesh and India jointly developed infrastructure to import 1,160MW from India.
BPDB statistics show countrywide power output during daytime peak hours on January 11 was 8,242MW against the country's total installed capacity of 22,066MW.
Generation during evening peak hours was 9,612 MW.
The BPDB, however, counts capacity payments to the owners of idle power plants.
Capacity payment is a sort of penalty that the BPDB is bound to pay to the owners if the government fails to purchase a certain portion of power readily available.
The BPDB is the lone buyer of electricity from power producers. It then sells power to distribution companies that supply it to the end-users.
According to power division under power, energy and mineral resources ministry, the country's installed power-generation capacity was 4,942MW in the year 2009.
Over the past one decade, the installed capacity of power generation has increased significantly as a significant number of plants, mostly oil-fired ones, were set up during the period.
Contracts for most units were awarded based on unsolicited offers under the Speedy Supply of Power and Energy (Special Provision) (Amendment) Act-2010 with a provision of immunity to those involved with quick-fix remedies.
"The government also allowed private entrepreneurs to go for duty-free furnace-oil import to run plants at 9.0-per cent service charge along with import costs as an incentive," said a senior power official.
Currently, power-generation cost at a gas-fired independent power producer (IPP) plant is below Tk 3.0 per unit (1.0 kilowatt hour) on average and at gas-fired rental power plant around Tk 4.0 per unit.
The cost at a state-run furnace-fired plant hovers at Tk 13-16 per unit, at a rental or quick-rental power plant at Tk 9.5-13 and at an IPP plant Tk 9.0-14.
Again, the cost at a state-owned diesel-fired plant hovers over Tk 15-32 per unit and at a diesel-fired rental plant at Tk 23-33.