The Rapid Action Battalion is conducting a raid on the residence of actress Pori Moni in Dhaka's Banani.
A team of the elite police unit launched the drive on Wednesday afternoon, reports bdnews24.com.
A panicked Pori Moni went live on Facebook to describe the events as they unfolded.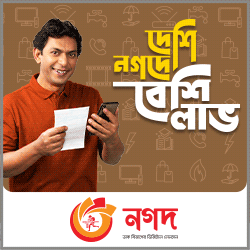 "Please help me," she said as she apparently called a law-enforcement agency.
The actress accompanied by a relative later opened the door to a RAB team and ended the 31-minute stream after the law enforcers entered her flat.
However, RAB officials have yet to reveal the reason for the operation. One officer told bdnews24.com that the details about the raid would be revealed later.