Minister for Railway M Mujibul Haq said a total 203 people were killed and 586 more were injured following rail accidents across the country in the last eight years.
He said this on Thursday while responding to a query placed by treasury bench member Didarul Alam of Chittagong-4 constituency in the parliament.
According to him, "A total of 1391 accidents were taken place across the country at main and section lines including derailment and 203 people were killed and other 586 injured at these accidents."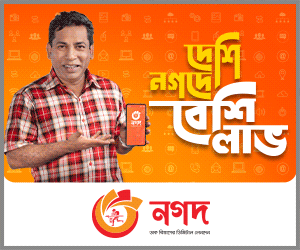 Of those accidents, BSS said, passengers of different mode of vehicles died in case of 80 per cent of these accidents which had taken place at unauthorised level crossing across the country.
The minister, however, said to the house the government is implementing project for developing the level crossing gate.
The accidents would drastically reduce, he thinks, with the completion of the project and appointment of the manpower.
Railway resources worth Taka 25,55,48,864 were damaged in those accidents during the period, he noted.