Bangladesh Railway (BR) launched the first cattle train service on Tuesday evening from Jamalpur district.
Senior Information Officer Mohammad Shariful Alam said the first train carrying 261 cattle in 17 bogies from Islampur of Jamalpur district started for Dhaka at 8 pm. It is expected to reach at Platform 8 of Kamlapur station at 6:30 am on Wednesday.
Railway Minister Nurul Islam Sujon on June 07 announced to launch the special train for cattle transportation during Eid-ul-Azha after Department of Livestock requested the ministry in this connection.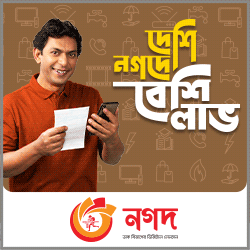 The BR used to transport animals until 2008 from Dewanganj.
Since the government allowed movement of public transport in limited number during the coronavirus pandemic period, BR has introduced various cargo services .